Diablo 3 console release confirmed
Blizzard community manager spills the beans.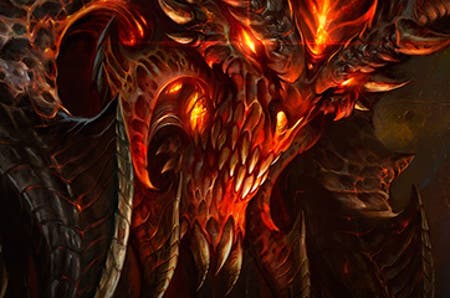 PC and Mac role-player Diablo 3 will be released on consoles, Blizzard has confirmed.
Blizzard community manager Micah Whiple broke the news via his Twitter feed. No specific platforms were mentioned for the console version, or a release date.
When asked if he could confirm or deny rumours the anticipated hack and slash was on the way for consoles, Whiple responded with the affirmative:
"Yup. Josh Mosqueira is lead designer for the Diablo console project."
Mosqueira previously worked as design director on Company of Heroes at Relic.
Diablo 3 is due "early 2012" for PC and Mac.
A console version has long been rumoured and various job postings for console-based development roles at Blizzard have previously cropped up.
"People don't believe us when we say we're going to make a console game - flat out," Diablo 3 director Jay Wilson said last November, talking of Blizzard's commitment to a console version. "We haven't officially announced a product. We say that because we like our product announcements to be a big deal. We haven't been as secretive about this one because our biggest barrier is actually getting a console team."
Need to know more? Eurogamer's goblin commander Oli Welsh went hands on with Diablo 3's beta last year.