Diablo 3: Blizzard investigating vanishing achievements
They are not deleted, Blizzard insists. "We are working on it."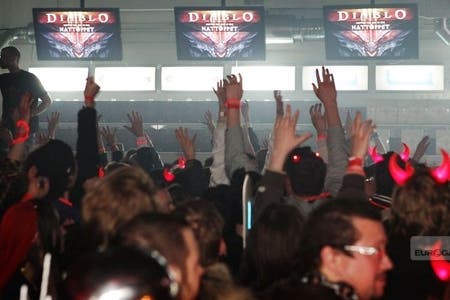 Blizzard is investigating reports of vanishing achievements in Diablo 3.
In a lengthy thread on the Battle.net forum, players complained that achievements have been wiped after being unlocked.
There is concern that achievements may have been lost forever, but Blizzard stepped in to reassure gamers that this is not the case.
"As you can probably imagine, our servers are currently really busy handling all the new players coming into the game," Vasadan, from Blizzard quality assurance, said.
"The achievements server in particular is being hammered, which may be why your achievements are not showing up. It is not that they are deleted, but that there is a (very long) delay in retrieving that data.
"We are working on it."
The latest update on the matter from Blizzard Customer Support reads: "We're currently investigating the issue that some have been experiencing with vanishing #D3 achievements."
Diablo 3, which requires an internet connection to play, launched yesterday and almost immediately collapsed under the weight of hundreds of thousands of log-in requests.