Devil May Cry HD Collection release date announced
Out April 2012.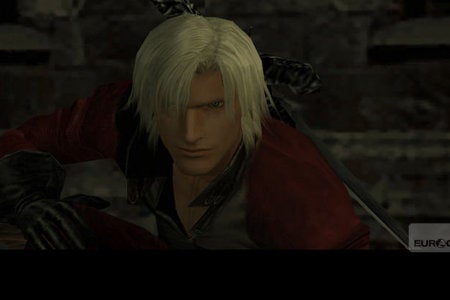 Devil May Cry HD launches in Europe and the US on 3rd April 2012, Capcom has announced.
The HD Collection comes with a MSRP of $39.99 on both PlayStation 3 and Xbox 360.
It includes Devil May Cry, Devil May Cry 2 and Devil May Cry 3: Dante's Awakening Special Edition. Capcom said today some bonus content and support for Trophies and Achievements is also included.
Devil May Cry launched on PlayStation 2 in 2001, and won critical acclaim for its stylish action gameplay and crisp visuals. 2003 game Devil May Cry 2 strengthened the franchise's popularity before 2006 game Devil May Cry 3: Dante's Awakening, which introduced Dante's brother Vergil (who is a playable character in Ultimate Marvel vs. Capcom 3) rounded off the set of PS2 games.