Deus Ex: Mankind Divided tops UK chart but Human Revolution sales were "much stronger"
Augward.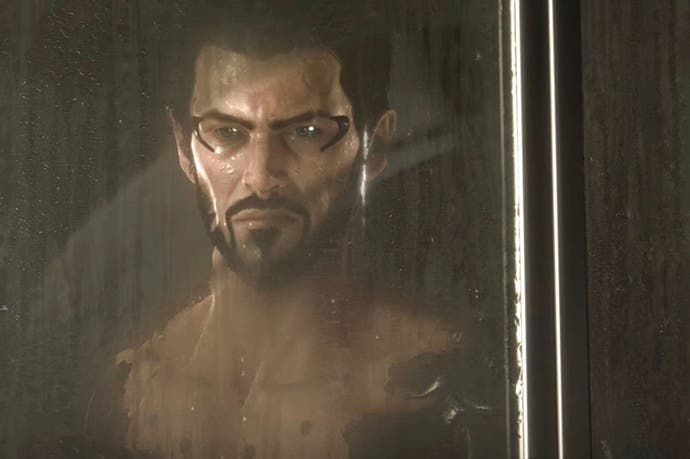 Deus Ex: Mankind Divided enters the UK chart at number one today, and rightfully so, but predecessor Human Revolution had a "much stronger" debut according to GfK Chart-Track. Then again, Human Revolution sold to a bigger audience in 2011, when PS3 and Xbox 360 had been out for several years.
Also, let's face it, Human Revolution was the first new Deus Ex game in years, whereas Mankind Divided was the similar-looking follow-up. The excitement was never the same.
Nevertheless, "Mankind Divided is a smart, handsome and weighty addition to the stealth-action genre," wrote Edwin in our Deus Ex: Mankind Divided review. "An oily, ornate hunk of cyber-noir adventuring whose elegance and flexibility shine through its mechanical flaws and occasionally hasty writing.
"And there are those times when it threatens to be something more," he added, "times when it ventures out of its lavishly accoutred comfort zone, just a little, and manages to say something intriguing and provocative about how societies operate."
It's not the only new game out this week: Madden NFL enters in fifth, but is still piddly in comparison with FIFA; Assetto Corsa console's release enters eighth; and Attack on Titan: Wings of Freedom enters 10th.
Oli's working on an Assetto Corsa review right now; there's our PC review of Assetto Corsa to nibble on until he's done.
Elsewhere, and way down the pile, there's a new entry for Worms WMD in 39th. Ignore the number - this is a game made to be downloaded, which isn't a statistic Chart-Track counts. Also, Worms WMD is really rather good - a return to form, wrote Ian in is Worms WMD review.