Deus Ex Go sneaks onto iOS and Android today
I never asked for this... (but I'll take it!)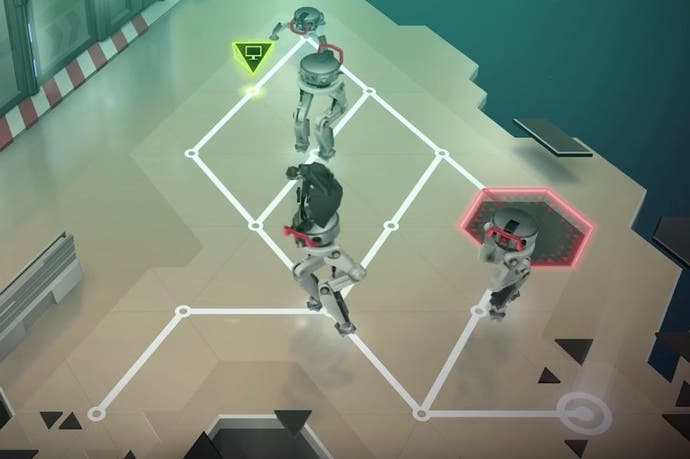 Deus Ex Go, the mobile turn-based puzzler by Hitman Go and Tomb Raider Go developer Square Enix Montréal, is out today on iOS and Android.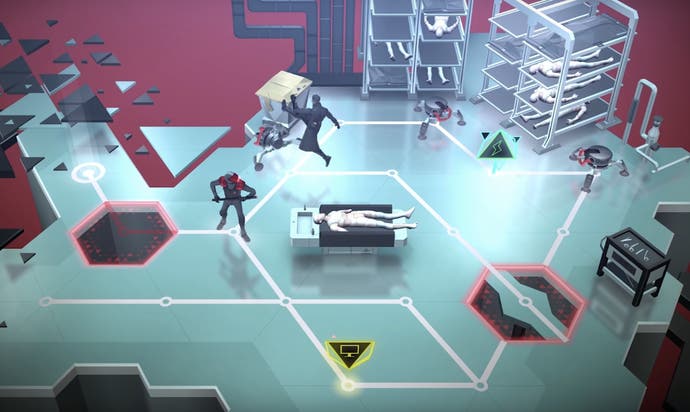 Priced at £3.99 / $4.99, Deus Ex Go puts players in the role of ungrateful cyborg agent Adam Jensen as he infiltrates various corrupt corporations orchestrated by the illuminati. You'll get to hack security devices, manipulate the environment, and sneak past guards, drones and turrets to complete your objective.
Deus Ex Go consists of more than 50 stages with a new puzzle being added every weekday. It will also have a level editor so players can create and share stages with their friends - a first for the series.
We previously praised both Hitman Go and Tomb Raider Go, the latter of which contains a turn-based boulder chase that our Chris Donlan found unexpectedly captivating.
"It works, and it's also strangely charming, a transposition of temperament that reminds you how satisfying Tomb Raider's ability to rework matinee idol set-pieces can be," he wrote in his Tomb Raider Go impressions.