Destiny's Tower hub recreated in Minecraft
I'd Traveller.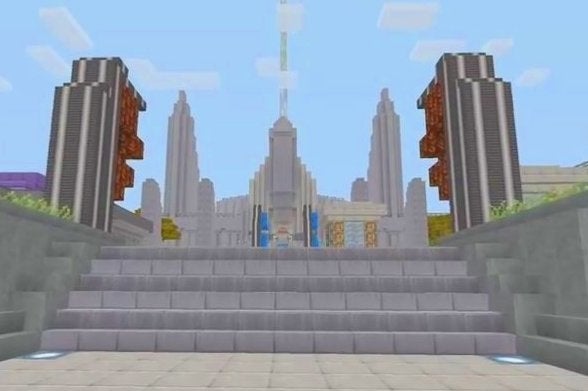 Waiting until midnight for your copy of Destiny to unlock? One intrepid fan is already exploring the game's Tower location - albeit in Minecraft.
This detailed recreation of Destiny's Tower social hub was made by YouTuber Quincy Van Hilst using Minecraft on Xbox 360.
Fittingly for a Bungie tribute, the map has been created using Minecraft: Xbox 360 Edition's Halo texture mash-up pack.
The Tower's main plaza area, shops and hangar are all present. There's even a huge recreation of the orb-like Traveller hanging in the sky. Take a tour below.