Destiny in-game reward unlocked when you pre-order COD: Advanced Warfare
If you go down to GAME from today.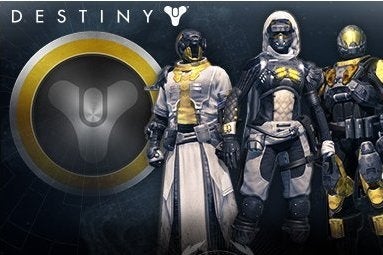 Call of Duty fans will get a special in-game reward for Destiny when they pre-order COD: Advanced Warfare at GAME.
Activision is tying up two of its biggest franchises in the deal, which will net you a Level 20 Blacksmith Armour Shader - a legendary item that allows you to recolour your Guardian's outfit with a unique look.
Whatever your character is wearing, you'll get a snazzy "gun metal grey, bullet brass yellow and metallic silver" design.
The offer is launches today and runs until 21st September. It's also available in North America at Gamestop.
Pre-order Advanced Warfare and you'll be emailed with a code to redeem for your console of choice. The Armour Shader will then be waiting for pickup via Destiny's Postmaster vendor in the game's Tower social hub.