Delightful space exploration adventure Astroneer leaves early access next February
Version 1.0-ing onto PC and Xbox One.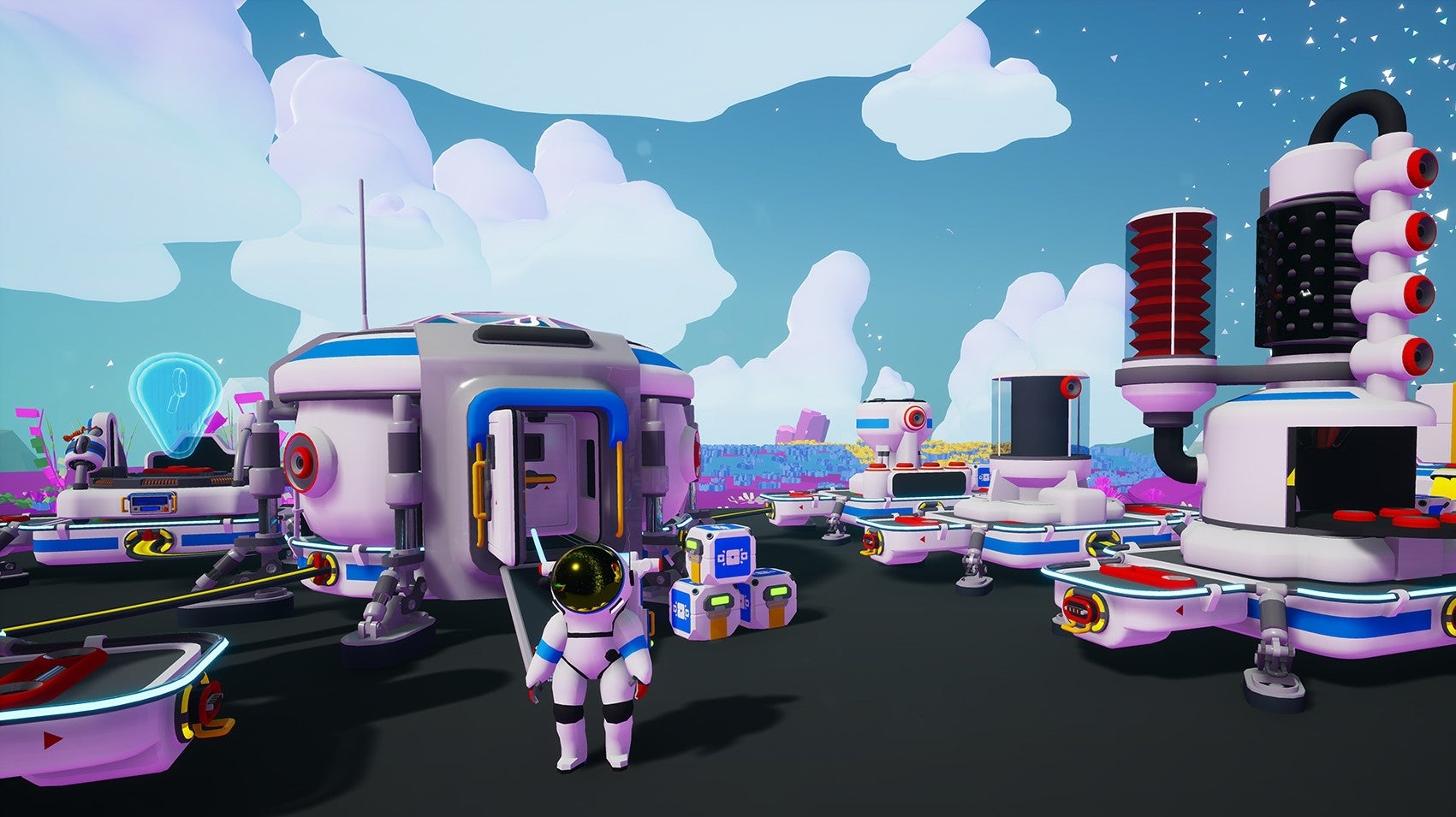 Developer Systems Era Softworks has announced that its rather lovely space exploration adventure Astroneer will be leaving Steam, Windows 10, and Xbox One early access on February 6th next year.
Astroneer initially launched in Steam early access at the tail-end of 2016, where it immediately delighted with its relatively laid-back, low-key mix of interplanetary meandering, terraforming, and survival. It's a wonderfully soothing endeavour, and features a beautifully vibrant low-poly art-style that gives its procedurally generated planets a distinctive flair.
And should you wish to go adventuring with friends, there's even drop-in/out co-op for up to four players - which currently supports cross-play between Windows 10 and Xbox One.
I've admittedly slightly lost track of Astroneer's regular developments since I took it for a spin shortly after its early access debut, but it seems as if things have advanced considerably since then. Systems Era has added crafting, more involved mining and scavenging, base building, research, a greater variety of vehicles, and a whole lot more - and the team is promising a number of other notable new features for Astroneer's version 1.0 release.
For instance, the game is set to launch with a new "exploration-focussed adventure", new narrative elements, increased character customisation options, plus dedicated servers which will "enable intrepid adventurers to build their bases asynchronously through Xbox One and PC cross-play" on all platforms. You can see what's still to be done for release - and what Systems Era is considering implementing post-launch - over on the team's Trello.
Astroneer is available on Steam, Windows 10, and Xbox One for £15.74/$19.99 USD (and there's an additional 20% discount on Steam right now), but that will increase to its final launch price of $29.99 USD (around £23) very soon, on November 16th.