Microsoft on why Xbox One doesn't need a No Man's Sky equivalent
And why indies should own their failures.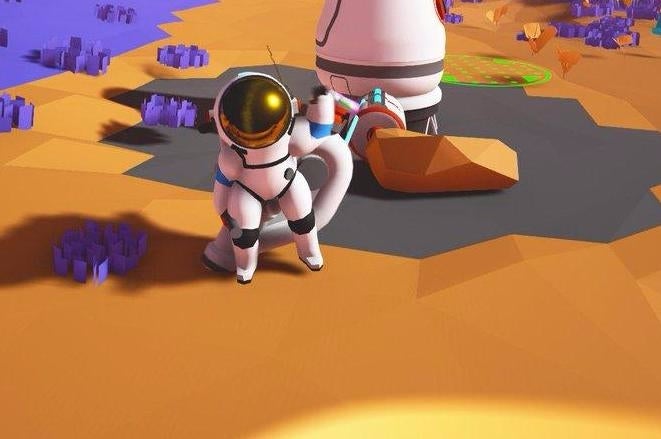 The ID@Xbox self-publishing program might be Xbox One's crowning glory at the time of writing, boasting 450 titles that have notched up well over a billion hours of play, but it could do with a crown jewel. The service has seen its share of critical darlings, from Superhot to Inside, but many of its best games are multiplatform, and many of its "exclusives" appear on PCs as well - part of a much-vaunted push towards device agnosticism that often feels like it's more in the service of Windows 10 than Xbox.
There seems pressing need for a killer app of some sort, a phenomenon on par with the PS4's No Man's Sky to electrify the console's reputation as a platform for adventurous new IPs, and make up for the muddled fortunes of Microsoft's first-party licenses. No Man's Sky is, of course, a difficult act to follow for all sorts of reasons. On the one hand it showed that given the right concept and the right mystique, a small independent studio could capture worldwide attention on par with the pick of Activision blockbusters. But it also demonstrated the perils of failing to manage expectations, with Hello's Sean Murray catastrophically over-eager to discuss work-in-progress features that were missing in action at launch.
You could argue that Sony should have done more to guide and correct the studio, given how integral the game became to PS4's popular image - it promoted No Man's Sky heavily across 2015 and 2016, only to distance itself during the post-release backlash. "It wasn't a great PR strategy, because he didn't have a PR person helping him, and in the end he is an indie developer," was Shuhei Yoshida's rather unsympathetic take on Murray's activities when Eurogamer asked for his thoughts last September.
I'm interested to know how Microsoft's own self-publishing initiative handles such scenarios - whether it ever feels inclined to micro-manage a promising ID@Xbox team that are struggling to promote their work effectively. Did it have any particular strategy with regard to Playdead's sublime albeit bleak platformer Inside, for example, or the recent Minecraft-in-space sim Astroneer, often touted as the game No Man's Sky should have been?
"Obviously we've been working very closely with the Inside guys, we've been working very closely with Astroneer, but really our tools are available for developers to come to us and tell us their strategy, then take advantage of what we have to offer," Agostino Simonetta, European regional lead for ID@Xbox, told me during a showcase of ID@Xbox games in London. "At industry events, very public events, we always say to the developers: the moment you decide to self-publish, you're not just creating a game, you're actually taking the responsibility to promote it and make it visible.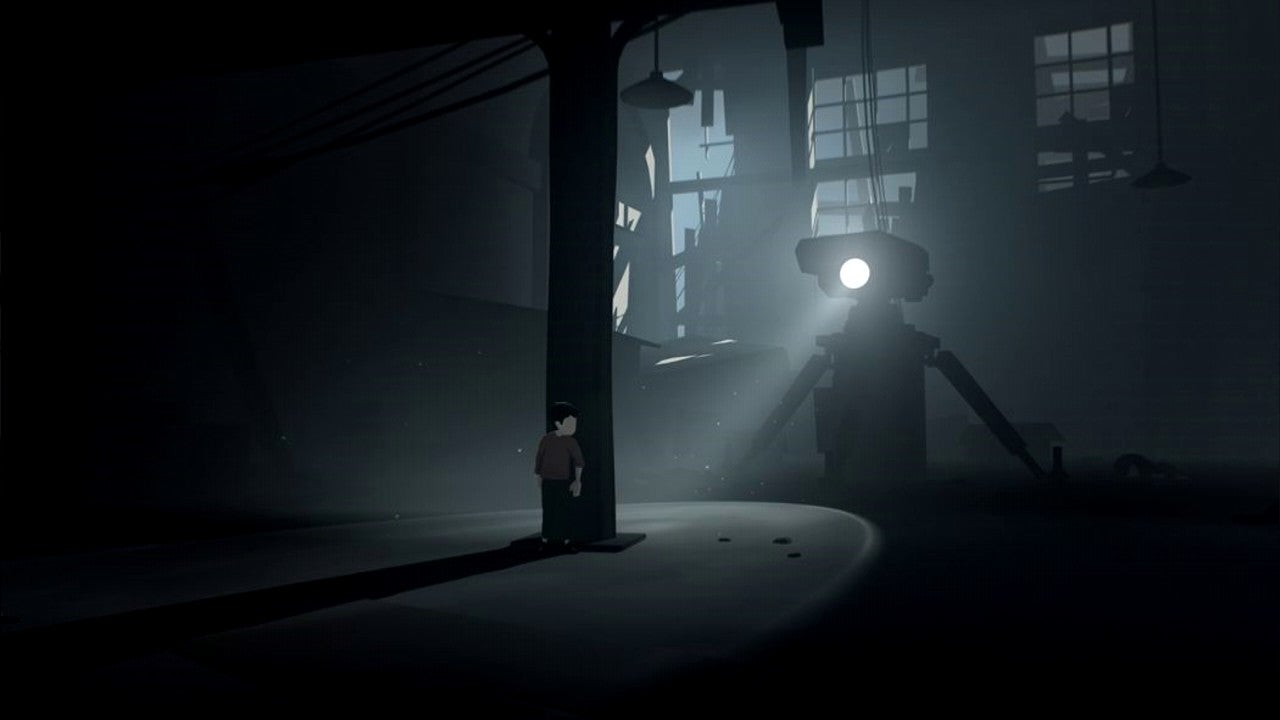 "So you are the one who needs to build your strategy, your asset plan, you need to share that information with us as soon as possible, because we have a lot of channels for exposure, and very productive developers can really get a lot of value out of working closely with us. We are an amplifying solution for them, we're very keen to reach out to them and try to promote their games, [but] ultimately the responsibility lies with the studio, because they are the publisher of the game."
There's no set-in-stone route through the ID@Xbox program to release, Simonetta adds. Many of the program's earliest applicants, like Team 17 and Devolver, are now supporting and mentoring younger ID@Xbox studios; other companies such as 505 and Koch Media are bringing ID@Xbox games to brick-and-mortar retail.
"We're seeing all sorts of mixed strategies that developers are adopting to find the best way to market, and I think that shows maturity. We always advocate this - know your strengths. If you're a small team, you just love the creative aspects of it, but you don't have the desire to go very public, handle PR, you just want to focus on that, maybe work with a partner.
"And it doesn't have to be a publisher, it could be a PR agency, a marketing consultant - or if you're an independent developer and just adore the idea of doing your own marketing, creating your assets, doing your PR, meeting the journalists, just go for it. In terms of ID@Xbox we don't have a preferred path, we just want developers to be aware of what their strengths are, and either define their weaknesses or find a solution for those."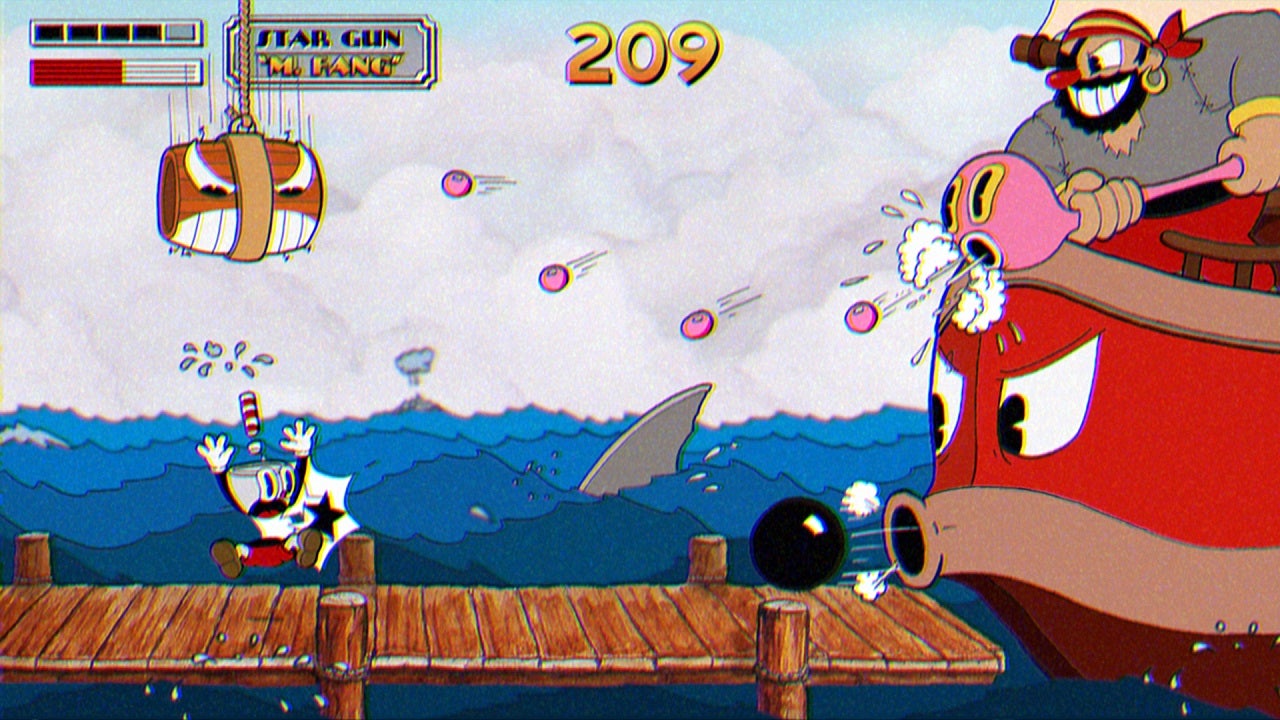 But what if there's a game that could be a phenomenon, given a bit more direct management? Do Simonetta and his team ever feel tempted to step in and take charge? "Our responsibility is to share our experience. Then they can decide whether our advice is something they agree with. I think that's important - I don't think we should step in and fix it, we should share our learnings and then they decide what they want to do. I'm very pro sharing what you know, and then letting them take the decision, because sometimes they might be right, and sometimes we might be right. I always say, who would have thought that something like Minecraft would have happened? Sometimes if people follow advice those breakthrough ideas would not happen."
And does Microsoft's self-publishing program need a breakthrough idea at this stage, or is ID@Xbox fine without a game that attracts the same level of frenzy as No Man's Sky? "I think we have very successful titles that are coming through that are sort of getting attention - everybody's been asking where Cuphead is, and everybody wanted to play Rime or Astroneer. There are always games that attract people's attention, but the great thing about digital distribution, because you're reaching such a big audience in their own living room, is that all the titles can find a space.
"I think it's about the mix," Simonetta goes on. "You always want titles people are excited about, we love those titles because it's a way to round people up around the message that you're giving, but I think it's more about the balance of the portfolio that you have. Today, we really have something for everybody. You go from Snake Pass, which I will be playing with my daughters, to Path of Exile, which my daughters won't be able to play! And then you have an old-style adventure game from one of the founders of the genre, Ron Gilbert, and then you have games like Aaero.
"I'm very, very proud of what we've done with ID@Xbox, opening up and allowing all sorts of experience to come to the platform, all corners of the spectrum of ideas. So yes, it's great to have titles like Inside and Astroneers and Raiders of the Broken Planet or Rime - those titles are very, very important, they increase our awareness, because you guys love them, everybody loves them, but it's important as well to have a varied portfolio."
He singles out Ghosted Town's Overcooked - a chaotic co-op cooking game warmly endorsed by our own Johnny Chiodini - as evidence of ID@Xbox's diversity. "That's not a title that excited people, when they saw it and played it, it wasn't, you know, imagine No Man's Sky, Inside, all those titles, but actually it was a fantastic title, had a great reception, I think it did very, very well commercially, and it's been a fantastic game for me and the family. I think it's about the broad range of experiences, rather than focusing on the pillar titles, or one title in particular."