Dead Island Riptide shows off first gameplay
Defend a hub against zombies, mow them over in a boat.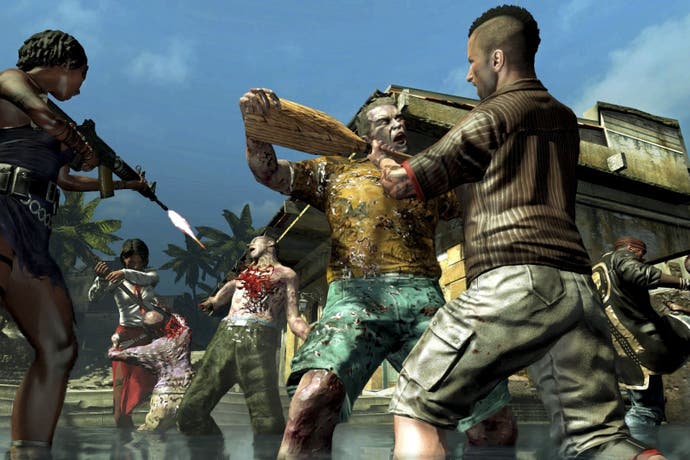 A nine-minute video of Dead Island Riptide debuts the first gameplay footage of Deep Silver's upcoming zombie sequel.
The IGN video below demonstrates a hub-defense mission, a new feature in Riptide. We see the player scavenge a downed helicopter for machine gun turrets, which they then bring back to their base to defend against incoming waves of the undead. Unfortunately, the footage suggests that you'll only be able to place turrets in prescribed places, which seems a bit limiting, but at least you can place mines wherever you like. You can also run round and seal up entryways with chain link fences that will temporarily keep zombies away, while you can still shoot through them.
Also new to this sequel are boats, your only means of travel to some parts of the island following a monsoon. The boats can be boarded by multiple people at once, so one player can man the motor, while another a turret.
Watch on YouTube
Dead Island Riptide is due on 26th April in Europe on Xbox 360, PS3 and PC.