Day of the Tentacle Remastered release date set
Offers Cross-Buy and 10 per cent off pre-orders.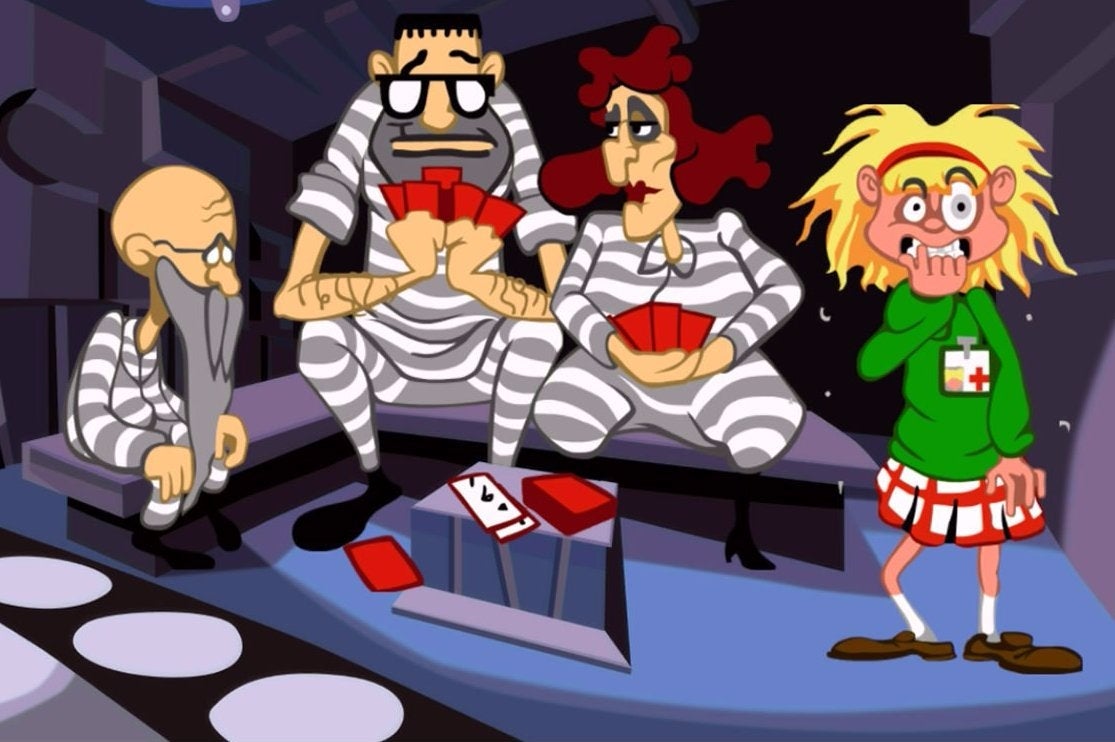 Day of the Tentacle Remastered is set for a 22nd March release on PS4, Vita and PC.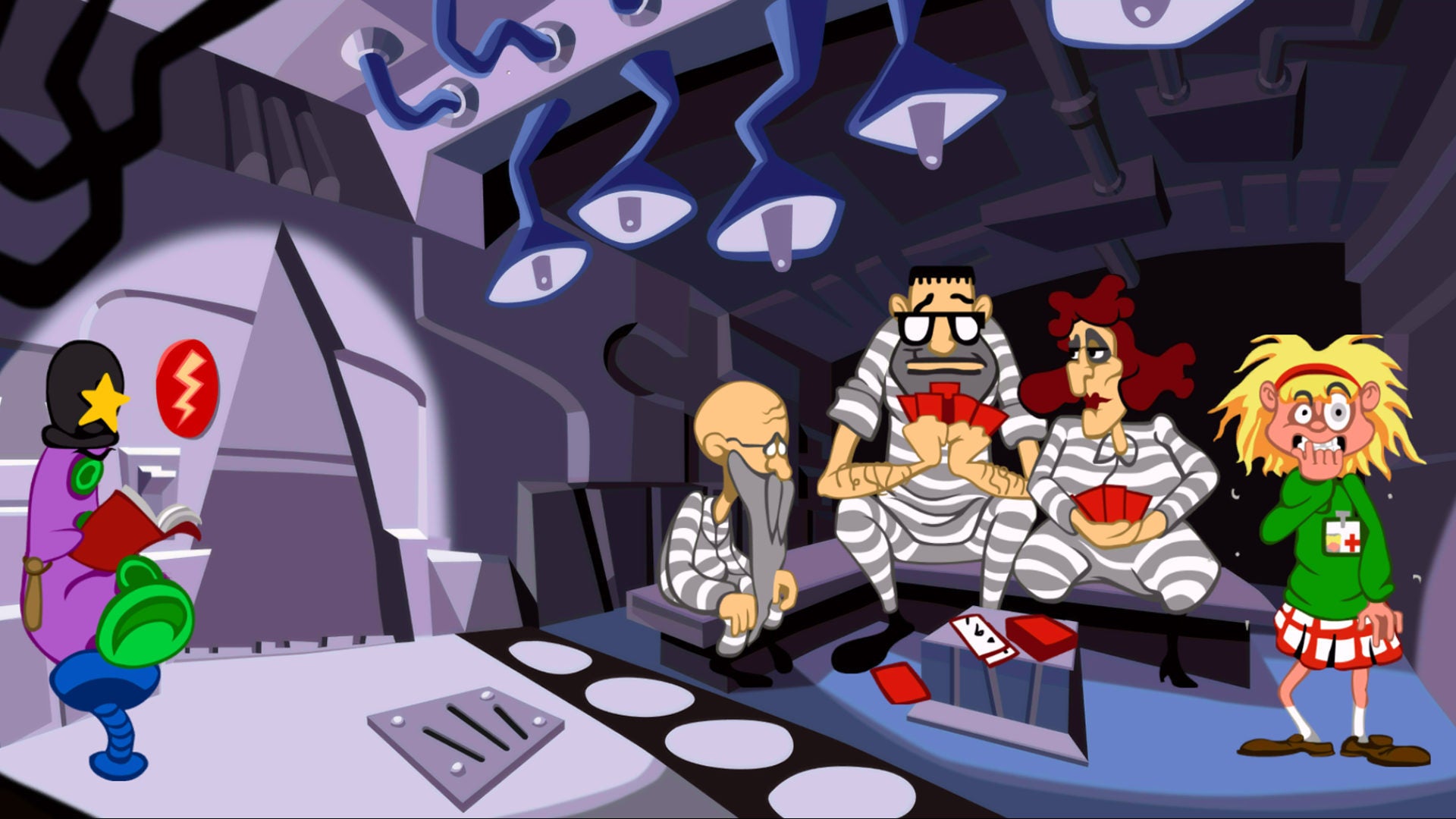 You can pre-order it on GOG for 10 per cent off, bringing the price to £9.99 rather than the usual £10.99. Doing so grants you some snazzy wallpapers.
It's also available to pre-order on the North American PlayStation Store. Pre-orders are 10 per cent off at $13.49 and come with a PS4 theme.
Unfortunately, the pre-order option doesn't appear to be available yet on the European PlayStation Store, but Double Fine confirmed to Eurogamer that the release date is the same and the listing should be up soon.
The PlayStation versions will have Cross-Buy support. So even though only the PS4 version is available for pre-order at the moment, it really offers access to the Vita version as well.
This remastered edition of Day of the Tentacle features all new hand-drawn art along with remastered audio and players can toggle back and forth between the original aesthetic and updated one at the touch of a button. There will even be a developer commentary featuring input by original creators Tim Schafer, Dave Grossman, Larry Ahern, Peter Chan, Peter McConnell and Clint Bajakian.
Day of the Tentacle is the sequel to Maniac Mansion (which is included in full as an easy to find Easter egg in the game). It was Tim Schafer's first game as co-project lead where he collaborated with co-director Dave Grossman.