Dark Souls worldwide sales total 2.3 million
Sequel to be released on Xbox 360 in Japan for first time.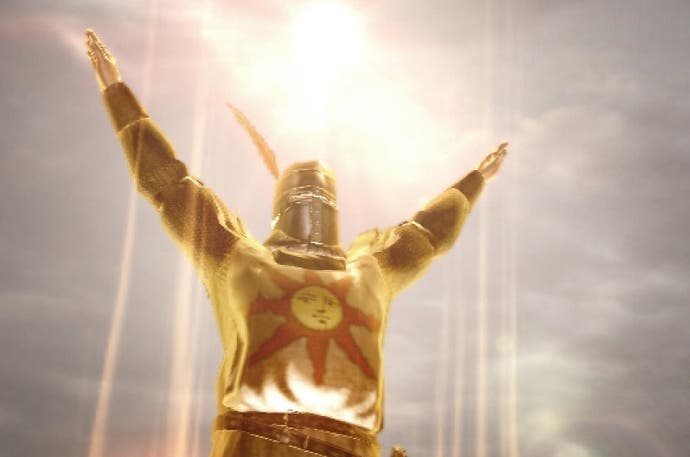 Dark Souls has now sold more than 2.3 million copies worldwide, developer From Software has announced.
Company boss Eiichi Nakajima announced the figure on stage this week at an event for Japanese press, attended by Gpara (thanks, NeoGAF).
A Japanese release of sequel Dark Souls 2 on Xbox 360 was also confirmed. It's the first time the series has appeared for Microsoft's console in the region.
Dark Souls sold 375,000 copies for PS3 in Japan, and 1.3 million internationally on PS3 and Xbox 360.
The game's Artorias of the Abyss Edition, a re-release with extra DLC content, sold another 137,000 for PS3 and PC in Japan, with a further 555,000 copies shifted for PC, PS3 and Xbox 360 worldwide.
Altogether, that adds up to 2,367,000 copies in total.
Dark Souls 2 is due for release sometime in 2014 and has, so far, been announced for PC, PlayStation 3 and Xbox 360.