Dark Souls - The Great Hollow strategy
How to tackle The Great Hollow in Dark Souls.
The Great Hollow
Go back to the second Blighttown Bonfire, and head immediately left and trudge through the bottom until you fight a path up on the root of a tree. This will be surrounded by leeches, so take them out before you head up.
Grab the item on the body to attain a Plank Shield, then attack the wall immediately left of you to reveal another path with a chest. Open the chest for a Twin Humanities, then attack the wall behind it to reveal another path. Follow it down to reach The Great Hollow.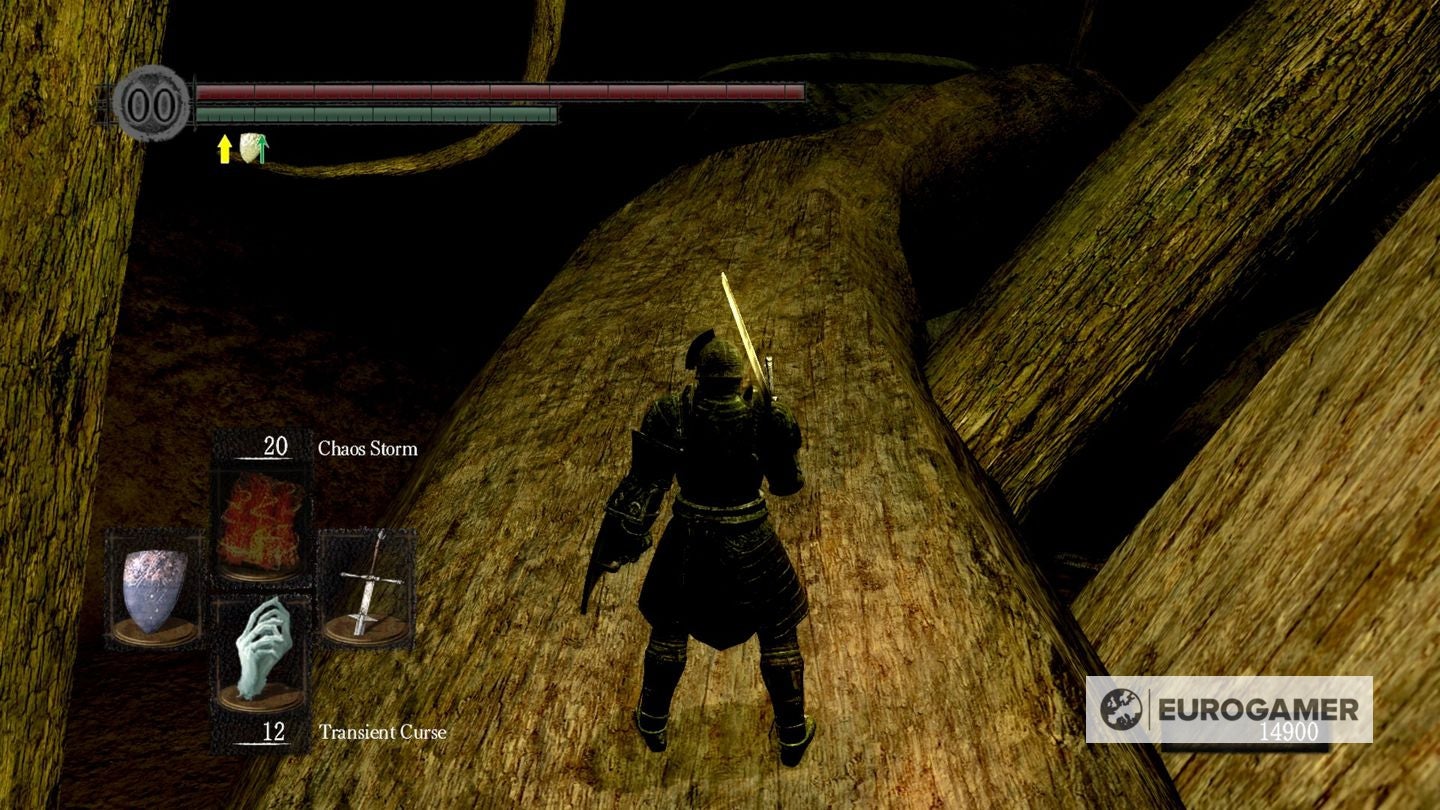 Continue down the path and down a ladder, then turn a corner to reach The Great Hollow's Bonfire. Now, head down the branch in front of you. When you reach a platform, hang left and you will see another branch heading down. Then, you will see a branch immediately to the left, follow this down to reach another lower level. Then, head further down the path and kill the 3 Curse Frogs ahead.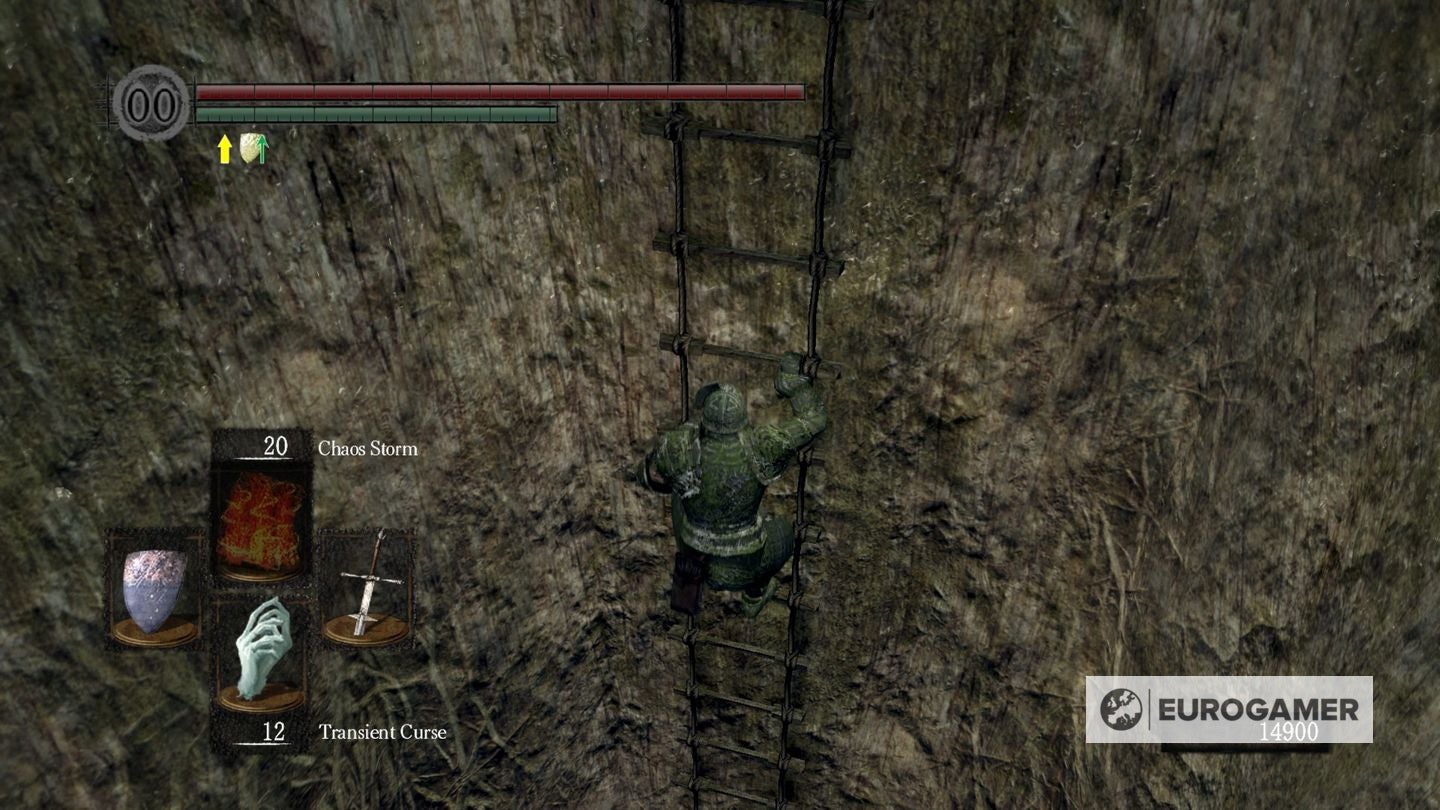 Take the right path down another branch. Follow this down, being wary of the branches you will cut through. Then, you will see another adjoining branch, follow this to go onto a platform to the left. Then immediately ahead will be another branch, leading down to a ladder. Follow this ladder down, it will be followed by another one.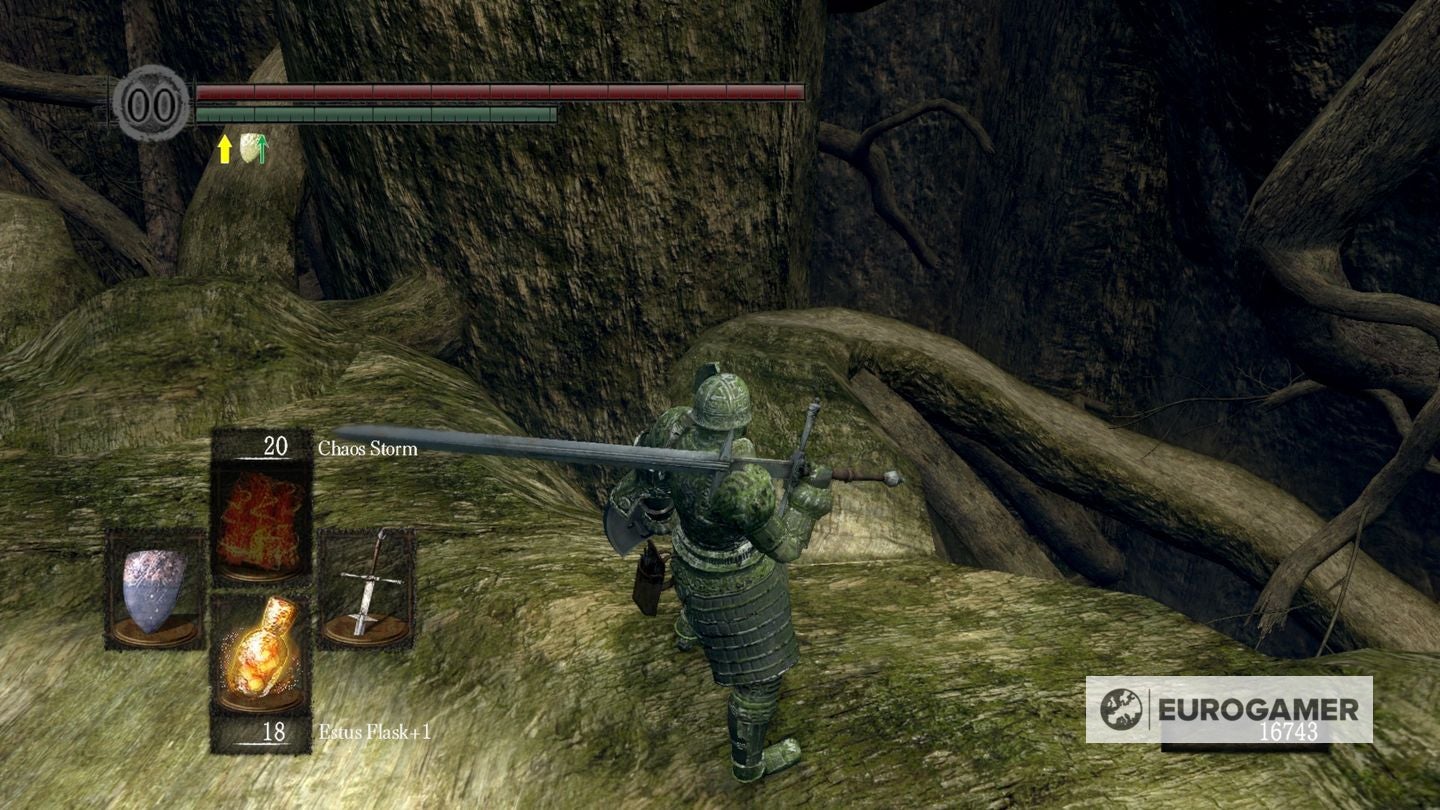 To your left upon landing will be a Curse Frog, kill this and then head right to kill another Curse Frog. Keep going right until you find another path with a ladder closer to the centre, be careful not to fall as it will kill you.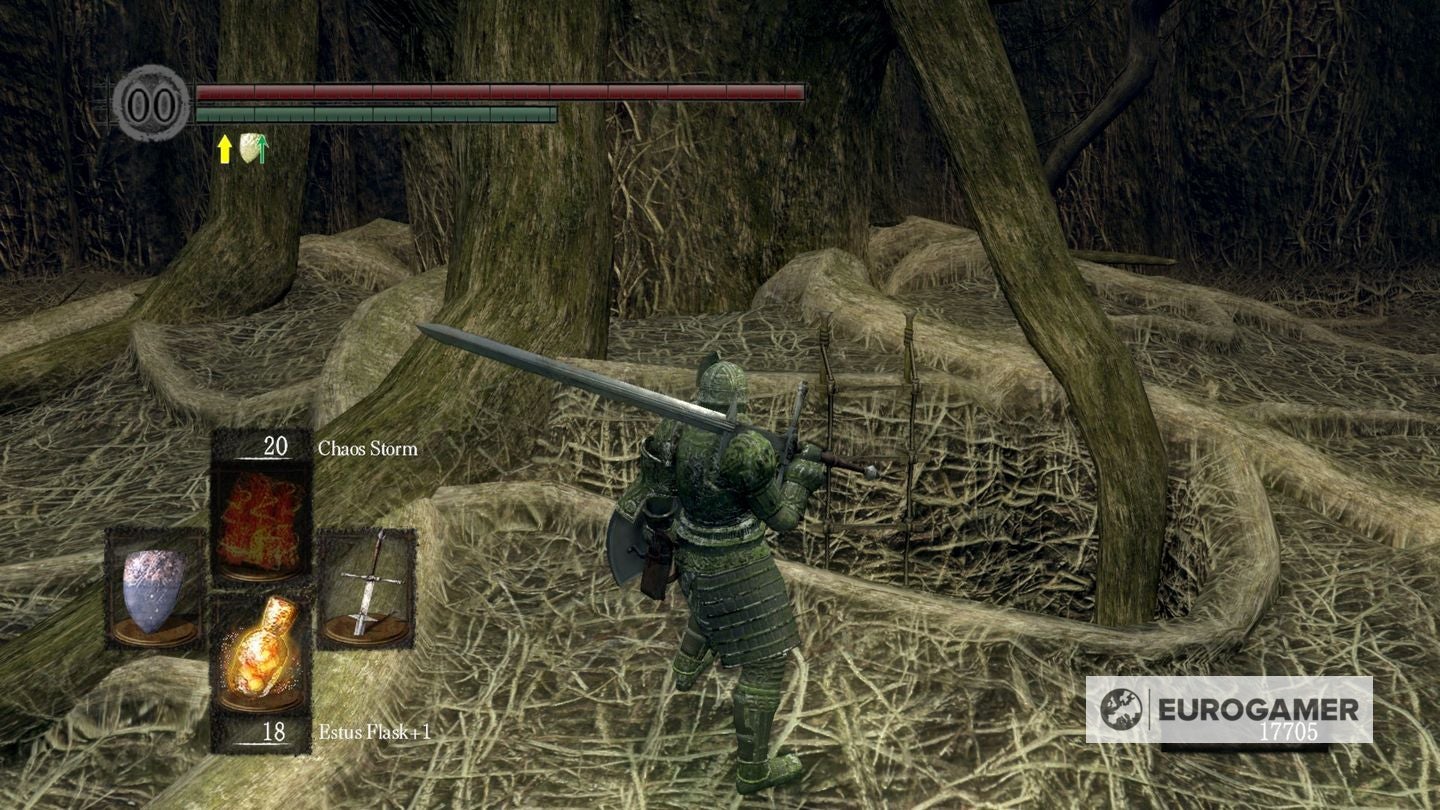 You will come down onto a platform with 4 Curse Frogs. Kill them all and head right to get a Large Soul of Nameless Soldier, then head down the branch that follows it until you reach and adjoining branch, then head down that path until you fight Two Mushroom Children, then head right and onto the Mushroom you see before you.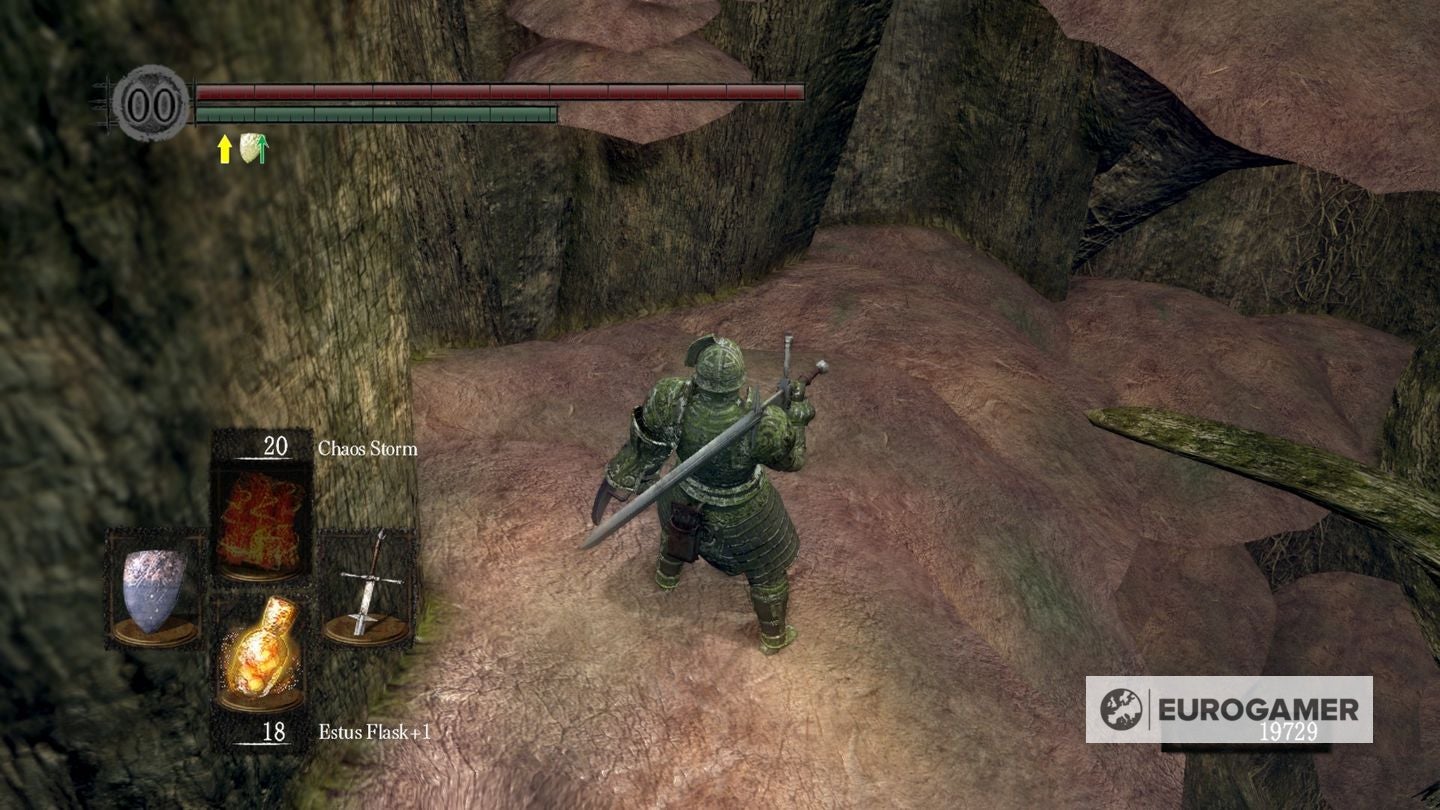 Head down the Mushroom Path, and take care of any Mushroom Children you find along the way. You will reach a path down where you will have to take out several adult Mushrooms, try to kite them out one by one or take them out at range, as two hits will kill you, more often than not.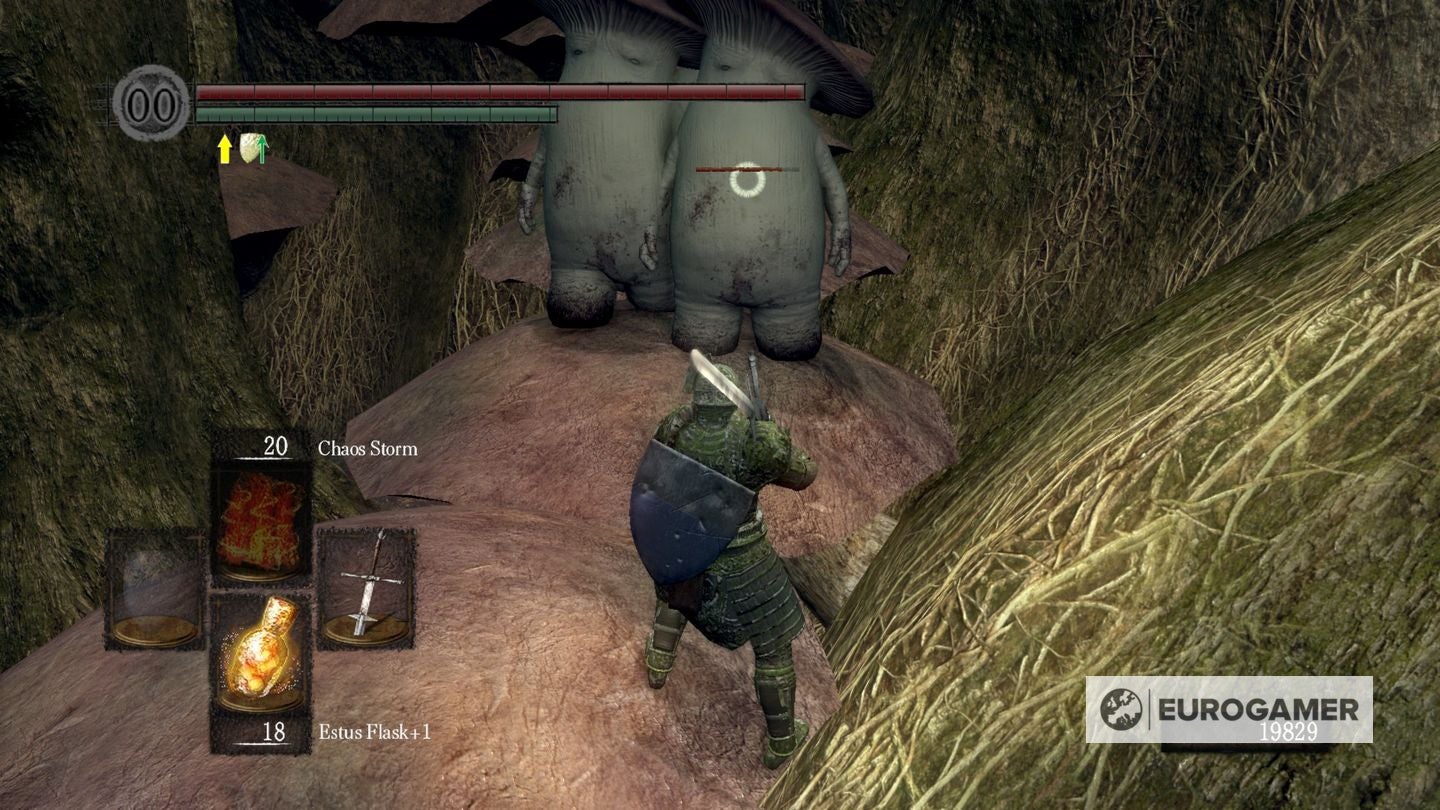 ---
If you're looking for more help, our Dark Souls walkthrough and guide can help with all other areas of the game, including the dreaded Taurus Demon, Capra Demon, Ornstein and Smough bosses. Meanwhile, we have explainers on how to access DLC Artorias of the Abyss, the best gift and best class in Dark Souls, Dark Souls' best weapons, Dark Souls Covenants, Dark Souls Estus Flasks locations, Dark Souls Titanite Slab locations and NPC quests including Lautrec of Carim.
---
After you have dealt with the mushrooms, continue down the path and finally onto solid ground. Head through the doorway and you will reach Ash Lake.
There are many more items to be found in the Great Hollow, but it is impossible to get them all on a first run, they are coloured Titanite Chunks that will allow you to upgrade some of your weapons further, however this will be a moot point if you have already gotten to the Kiln of the First Flame, where you will be able to farm those Chunks from the Black Knights.
You will need to make a lot of multiple runs to get all the loot here, and it's just not worth it if you are able to farm it elsewhere.