Dark Souls board game raises $71k Kickstarter goal in three minutes
UPDATE: Campaign ends with over $5.3m.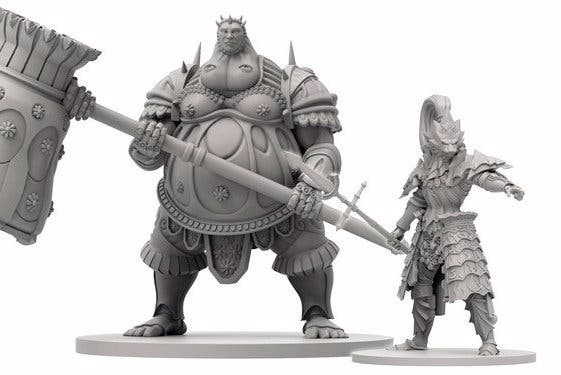 UPDATE 16/05/2016 10pm: The Dark Souls board game Kickstarter campaign has ended with a final tally of $5,342,789.
That's pretty incredible when one considers it was initially only targeting $70,832.
ORIGINAL STORY 19/04/2016 10.58pm: The previously announced Dark Souls board game has launched its Kickstarter and it's off to a rousing start with over a quarter million dollars raised after only a few hours.
Amazingly, it raised its $70,832 goal in three minutes.
The current tally is at $275,480, which has smashed every Kickstarter goal, so there will be plenty more cards, classes and copies of the game.
The Dark Souls board game is played with 1-4 players and it looks very authentic to its source material. You choose between one of the established Dark Souls character classes, manage a stamina bar determining your maneuvers, and those miniatures look oh so like From Software's delectable character designs.
A lot of the minutia is even the same, like bosses changing attack patterns midway through battle (which is true of Dark Souls 3 at any rate), and you heal up using carefully managed Estus Flasks. Positioning plays an important role in these battles as each attack is limited to a certain selection of nearby nodes.
Steamforged Games offered the following in-depth video explaining how it all works below.
You can reserve the Dark Souls board game for £80 (about $113). The Kickstarter campaign will run until 16th May.