Cyberpunk adventure Read Only Memories confirmed for PS4 and Vita
Think Blade Runner in Neo-San Francisco with cat-people.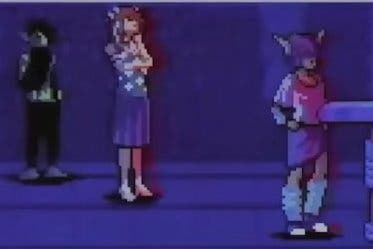 Acclaimed cyberpunk point-and-click adventure Read Only Memories is coming to PS4 and Vita, developer MidBoss has announced.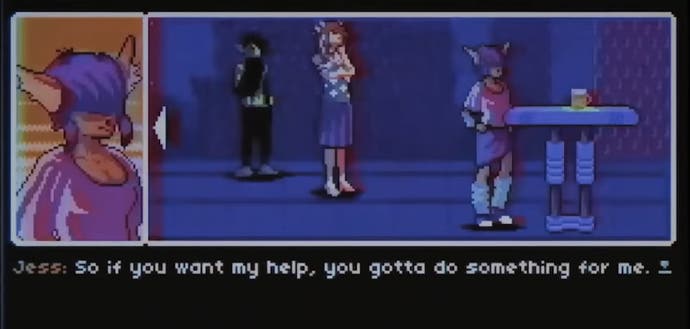 The sci-fi tale of a the world's first sapient machine searching for their creator came out last month on PC, Mac and Linux.
Set in Neo-San Francisco in 2064, Read Only Memories transpires in a society where cybernetic implants and genetic modification are commonplace. Some of the characters are even cat-people, because that's all the rage in 2066. Given the popularity of cats and tech right now, maybe that shouldn't come as a surprise.
Cultivating an identity is a major aspect of Neo-San Franciscan culture, and as such players can choose from a host of seemingly trivial details to create their character. "Players are allowed to select their name, pronouns, and even their diet!" director John James noted on the PlayStation Blog. "We didn't even have anything planned for the diet part! It was still cool to have, though, so it stayed. Although the protagonist character clearly lives their own life in Neo-San Francisco, allowing for these little things lets players fine tune themselves and feel closer to the setting."
Read Only Memories boasts branching story paths as well as multiple solutions to its puzzles. "We had to let the player interact with them in ways that mattered. A lot of old-school adventure games used things like combining items, pixel hunting, and other mechanics that we kind of did away with," James said. "These things mainly added a layer of artificial difficulty (and frustration)."
"We wanted players to more organically play out the role of virtual detective and kept the puzzles to using items and navigating conversations," he added "Most puzzles actually have multiple solutions, which can affect the flow of the story. Our goal was that each player would naturally gravitate towards a solution that fit their personality. We try not to say too much when people comment on things that happened that they don't realise they could have changed or prevented."
No release window has been set for this Playstation port, but you can view its announcement trailer below: