Cult classic management sim sequel Evil Genius 2 gets first gameplay trailer
Ahead of its PC release later this year.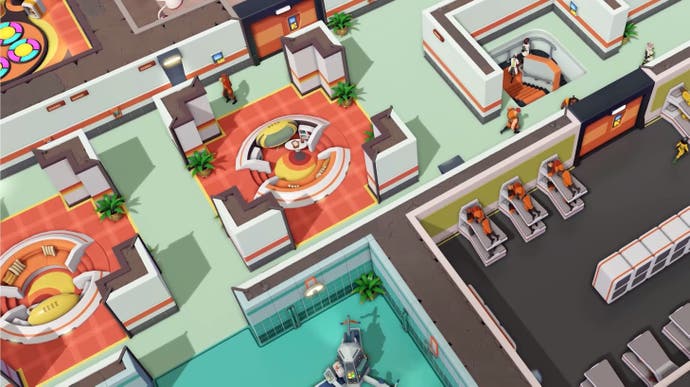 It's been over three years since developer Rebellion announced it was working on a sequel to cult-classic management sim Evil Genius, and now, finally, it's ready to reveal the fruits of its labour, offering a first gameplay look in its latest trailer.
The original Evil Genius released all the way back in 2004, and was the work of Elixir Studios - a developer founded by former Lionhead and Bullfrog alumni Demis Hassabis. It had a glorious central conceit, casting players as an international super villain intent on global domination.
The resulting experience offered a fascinating, if not entirely successful, blend of real-time strategy game and management sim, where the aim was build and maintain an impenetrable underground lair/nerve centre for your villainous machinations - ordering minions to do your bidding while simultaneously attempting to stave off attack from spies and other do-gooders determined to thwart your evil schemes.
That delightfully appealing core returns for Evil Genius 2: World Domination, and while it's not entirely clear how the sequel will build on its predecessor in gameplay terms, Rebellion's new trailer showcases its visual evolution, which opts for a wonderfully expressive blend of Team Fortress 2's art style and the original game's 60s-inspired aesthetic.
Evil Genius 2 is currently scheduled to launch on PC later this year, so hopefully Rebellion will be ready to give a more thorough rundown of its gameplay elements soon.