Evil Genius 2 in development at Rebellion
For real this time.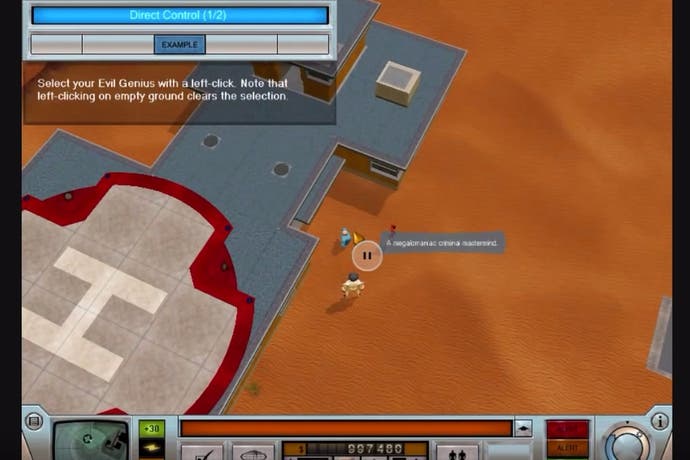 Rebellion has announced it's working on Evil Genius 2.
The game is a follow-up to Elixir's real-time, lair-management strategy sim, which came out back in 2004 courtesy of publisher Sierra. Rebellion, the UK video game company behind the Sniper Elite series, picked up the rights to Evil Genius in 2006.
"We'd like to make this super-duper clear," Rebellion said in a note to press. "This isn't a remaster. Evil Genius 2 will be a fully-fledged sequel and it won't be free-to-play. Our focus currently is on a PC release, but as ever we'll look at other platforms and see what fits and what doesn't."
Development only began this spring so the project is still at an early stage. Rebellion's working on the tech as Evil Genius 2 is the first real-time strategy game built on its in-house engine Asura.
Rebellion talked a bit about a planned crowdfunding campaign for Evil Genius 2 it decided not to go ahead with a while back.
"Firstly, we were in the middle of a big transition into becoming our own publisher and we needed to put resources into the projects that became Zombie Army Trilogy, Battlezone on PSVR and Sniper Elite 3 and 4," the company explained.
"Secondly, we decided crowd-funding wasn't the way we wanted to go. After the growing success of the Sniper Elite series and other Rebellion games IP, we started to feel it wasn't fair to ask fans to fund a new game if we didn't need them to! With some big projects now out the door and being enjoyed by gamers worldwide, we feel like now is the time to return to the world of Evil Genius."