Cult cel-shaded shooter XIII is getting the remake treatment this November
Coming to PS4, Xbox One, Switch, and PC.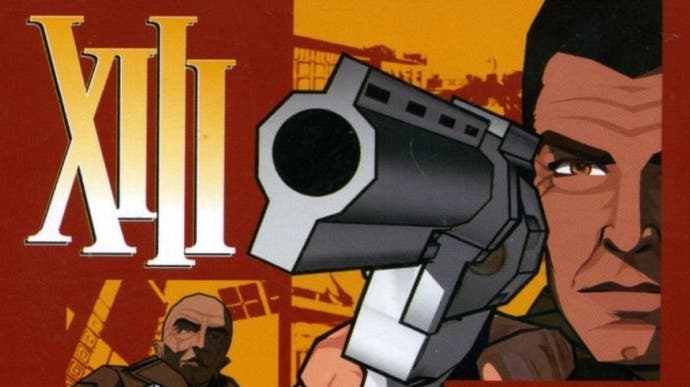 Cult cel-shaded first-person shooter XIII is getting the remake treatment, and will launch on PlayStation 4, Xbox One, Switch, PC, and Mac this November.
The original XIII, which was based on the celebrated Belgian graphic novel series of the same name and developed by Ubisoft Paris, released on PS2, Xbox, GameCube and PC in 2003. It follows the (invariably shoot-y) adventures of its titular hero, whose life takes something of a down turn when he wakes on Brighton Beach with amnesia, only to discover he's been accused of assassinating the President of the United States.
XIII quickly found a loyal following, in part thanks to its striking cel-shaded art-style, but equally thanks to its taut gunplay, unfolding across a solo campaign of 34 levels, plus multiplayer.
According to a new post on the PlayStation Blog, the XIII remake is being handled by developer Playmagic and will be published by Microids. "This remake's idea came naturally as we felt this unique kind of story driven FPS experience was missing in today's gaming landscape," the publisher wrote, "Our goal is to bring XIII's compelling story to a new generation of players with the best possible graphics and animation. The result will be nothing short of spectacular as we promise to celebrate the amazing work done on the original game."
And if you're curious, Eurogamer called XIII a "flawed masterpiece" in its 8/10 review back in 2003. "[It's] a game brimming with variety and a freshness lacking from most of the factory farmed franchise exercises that pass through our offices with crushing regularity," wrote Kristan Reed, "The visual style and narrative will admittedly have a select appeal, and some of you might come away underwhelmed from initial impressions, but my advice is stick with it, because it's one of those games that becomes more endearing the deeper you delve into it."
An early look at some of Playmagic's work on the remake can be found on PlayStation Blog - and the full, revitalised XIII launches on November 13th this year.