Crystal Dynamics won't continue the Guardian of Light series
"We are anxious to see what else we can do in connected play."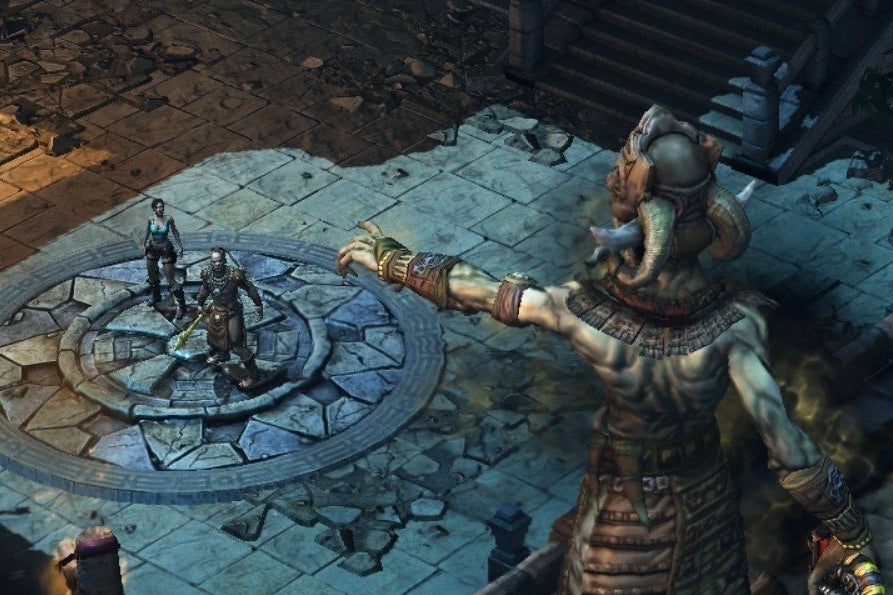 Tomb Raider was always a series about being alone, solving puzzles in a 3D space, but somehow Crystal Dynamics proved that Lara's adventures could be just as rewarding in an isometric co-op game in the surprise hit Lara Croft and the Guardian of Light. Unfortunately, it looks like the critically acclaimed digital title was a mere one-off rather than the start of a side-series.
"There are no plans to do anything in that series but it was a great opportunity to do something a little bit outside of the core," said creative director Noah Hughes in an interview with OXM.
"Guardian was a great opportunity to explore things that we may not have done in the pillar franchise titles, but in that case it was co-op."
When asked if Crystal Dynamics considered adding co-op to the reboot Hughes said, "We looked at the integration of multiplayer in Tomb Raider. We're anxious to continue to play with ways that people could tomb raid together. With Guardian of Light, the tone and the story supported side-by-side play in the campaign; this time around, it's less appropriate and we tried to do more of a complementary experience, hoping it would have a lot of replay ability and people can just jump in and have fun."
"Those are just two of our explorations into multiplayer in the Tomb Raider universe, and we are anxious to see what else we can do in connected play."
So more co-op tomb raiding isn't out of the question, but it doesn't sound like we'll be doing it in another isometric game anytime soon.
A shame as Guardian of Light was quite good. It "would almost be worth a full price for the co-operative campaign alone," our former contributor Keza MacDonald wrote in her Guardian of Light review where she gave it a 9/10.