Total War Battles: Kingdom is a F2P online spin-off
Creative Assembly's keeping busy.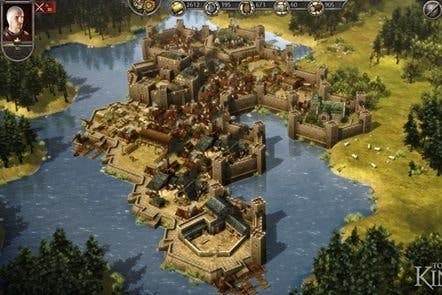 Creative Assembly has announced Total War Battles: Kingdom.
The cross-platform free-to-play strategy spin-off is due out soon for PC, Mac and tablets. A PC closed beta begins shortly.
Kingdom is set in England at the start of the 10th Century, and gives you a once-great medieval land now in ruins. You gather resources, rebuild your realm, manage your economy and raise an army to expand your territory.
Kingdom is the next game in the Total War Battles spin-off series, which began life in 2012 with the release of Total War Battles: Shogun. It's developed Creative Assembly's Total War Digital Team, which works independently of the principal Total War dev team.
"Adding depth, persistency, and learning from our experience with Total War Battles: Shogun, we wanted to create a new way of playing Total War Battles, whether that's on the move or at work over lunch," said project lead Renaud Charpentier.
"It shouldn't matter where you want to play, we want to make it easy to come back again and again to your flourishing Kingdom. Then, we ramp up the complexity and challenge, adding more options to your Machiavellian schemes."
It's a busy time for Total War. Following the release of Total War: Rome 2, Creative Assembly is working on follow-up Total War: Attila as well as Total War: Arena.
There's gameplay footage in the video, below.