Frantic three-against-one dungeon raider Crawl is out on Switch next month
Be the dungeon.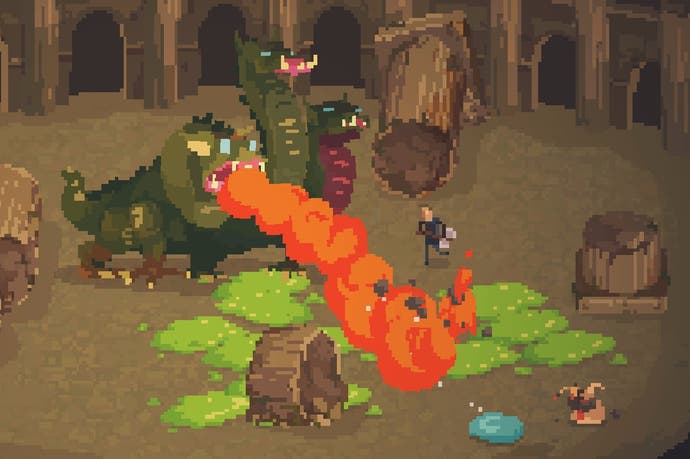 Frantic, local-multiplayer-focussed dungeon raider Crawl is coming to Switch on December 19th, developer Powerhoof has revealed.
Crawl's handsome, strikingly animated pixel art might be its most immediately arresting feature, but it's got one hell of a gameplay hook too. In Crawl, one player takes on the role of plucky hero, venturing through a dungeon filled with devilish traps and hostile monsters. Each play-through can last up to half an hour, and the ultra-fast levelling system makes it easy to rapidly acquire new spells and weapons.
The twist is that every other player is out for blood; up to three friends can play as nefarious spirits, hurtling around the dungeon to possess those aforementioned traps and monsters in a bid to thwart the hero's progress. If the spirits succeed, and the hero is defeated, someone else steps into the adventurer's shoes on the next turn.
It's a concept that feels like an ideal match for Switch, given the console's portability and excellent social play features. It should certainly be a little easier to get a full contingent of players up and running and dungeon haunting on Switch with its pocketable screen and one-Joy-Con-per-player set-up.
Crawl will cost £12.99 / $14.99 USD / €14,99 when it releases on December 19th.