Crash Team Rumble gameplay has leaked
Spin off.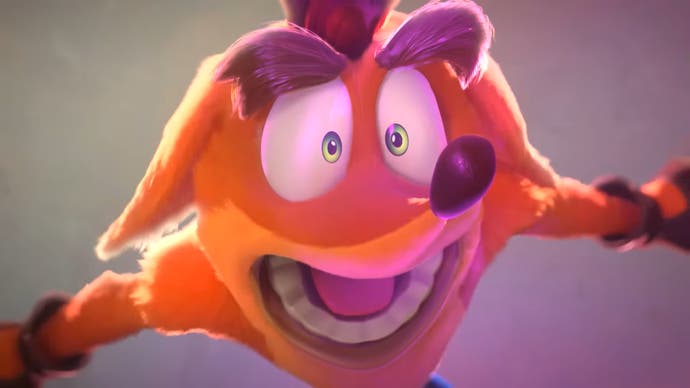 Gameplay for Toys for Bob's Crash Team Rumble has leaked online.
Announced during December's Game Awards, Crash Team Rumble is a team-based four-versus-four MOBA, which is set to release later this year. Players must do their utmost to collect more Wumpa Fruit than their opponents to claim victory, while also defending their own Wumpa drop-off zone. This is all done through the use of various skills and abilities.
We haven't actually seen or heard all that much about Crash Team Rumble since its announcement, so here is its reveal trailer as a little refresher:
Now, for that leak.
The footage currently making its way round shows off a Crash Team Rumble match in action. This means we see a selection of Crash characters and their skills, some in-game powers and one of the MOBA's maps.
The footage was posted to video game forum ResetEra earlier today.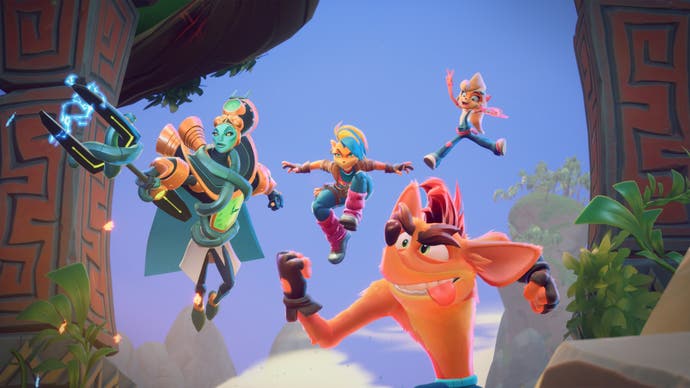 On the game's initial announcement last year, Toys for Bob studio head Paul Yan proclaimed Crash Team Rumble will have "something for everyone".
"[It's] easy pick-up and play for those who just want to jump in, while also providing skilled gamers the opportunity to leverage and master their hero's unique abilities," Yan stated in a press release last December.