Controversial mass murdering game Hatred appears on Steam Greenlight
UPDATE: Has returned after previously being removed.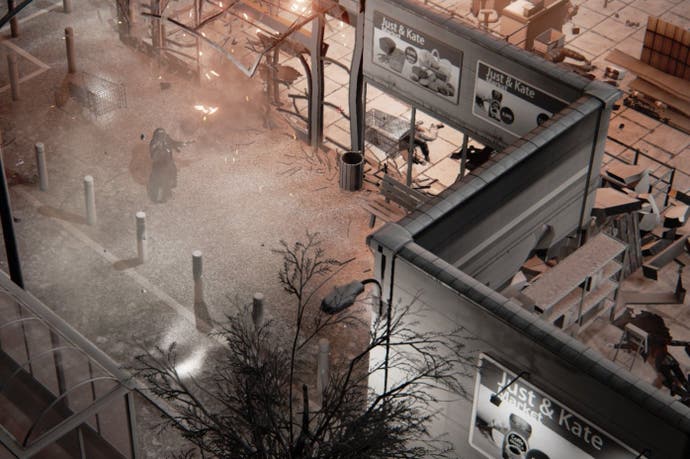 UPDATE 17/12/2014 3.58am: Aaaaand Hatred is back on Steam Greenlight.
Ostensibly Valve had a change of heart. After all, it was briefly the seventh most wanted game on Steam Greenlight, so perhaps that inspired Valve to offer it via popular demand?
We've requested comment from both Valve and developer Destructive Creations on how the game got reinstated, and we'll update should we find out more.
In the meantime, Destructive Creations CEO Jarosław Zieliński's auto-reply e-mail contains a FAQ posing the all-important question: "Where's the line?" The answer: "No killing children or animals."
This morning Destructive Creations' Facebook page published an image of what looks like an email sent by Valve boss Gabe Newel to the developer's CEO that explains the decision.
"Hi, Jaroslaw," it begins.
"Yesterday I heard that we were taking Hatred down from Greenlight. Since I wasn't up to speed, I asked around internally to find out why we had done that. It turns out that it wasn't a good decision, and we'll be putting Hatred back up. My apologies to you and your team. Steam is about creating tools for content creators and customers.
"Good luck with your game.
"Gabe."

UPDATE 16/12/2014 1.50am: Hatred developer Destructive Creations has responded to Valve's decision to remove Hatred from Steam Greenlight.
The developer noted that in a span of a "couple of hours" Hatred shot up to number seven on Steam Greenlight's list of most wanted titles with a total of 13,148 up votes.
Destructive Creations noted that it "fully respect[s] Valve's decision" and this won't impact the development of Hatred at all.
Here's the developer's statement in full:
"Dear Hatred Fans,
"As you know today we've launched our Steam Greenlight campaign for Hatred.
"Unfortunately after couple of hours Steam shut it down giving the below as reasons behind their decision:
"'We wanted you guys to know that based on what we see on Greenlight we would not publish Hatred on Steam. As such we'll be taking it down.'
"Even though games like Manhunt or Postal are still available on Steam we of course fully respect Valve's decision, as they have the right to do so. In the same time we want to assure you that this won't in any way impact the game's development, game's vision or gameplay features we're aiming for. The game is still to be released in Q2 2015 as planned.
"Moreover we don't treat this as a failure because yet again this showed us a huge community support we're totally overwhelmed with. After only a couple of hours Greenlight campaign being live, Hatred gathered 13,148 up votes and ended up on a #7 on Top 100 list.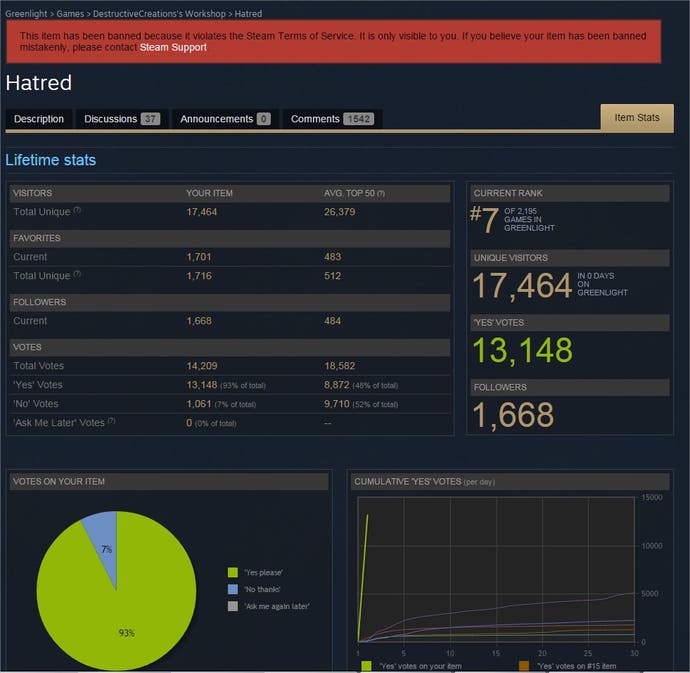 "This is the best proof for us that there are diehard Hatred fans out there, waiting for this game to be released. And that we need to keep going to deliver them a game that offers exciting and challenging gameplay.
"The whole situation only pushes us forward to go against any adversity and not to give up. It also makes us want to provide our fans Hatred pre-orders sooner, as many of you have asked for them.
"At the end of the day you, gamers will judge if we were able to do a game that's simply fun to play."
UPDATE 15/12/2014 7.14pm Valve has removed Hatred from Steam Greenlight.
"Based on what we've seen on Greenlight we would not publish Hatred on Steam. As such we'll be taking it down," Valve's Doug Lombardi told Eurogamer moments ago.
That didn't take long.
ORIGINAL STORY 15/12/2014 6.28pm Back in October Polish developer Destructive Creations announced Hatred, an isometric action game about a suicidal mass murderer mercilessly slaughtering civilians. Naturally, the project drew a lot of controversy, which seemed to be the point. Now, Hatred has appeared on Steam Greenlight.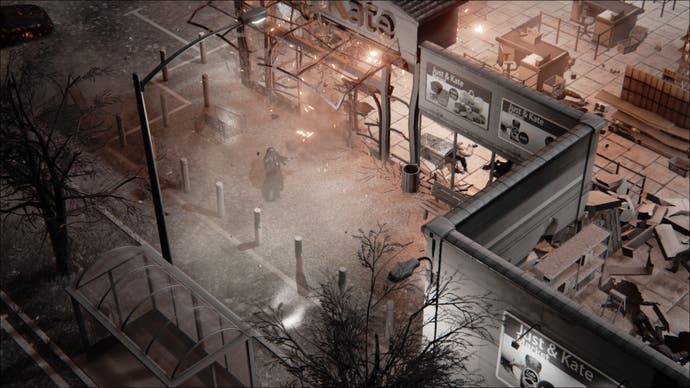 With over 1300 comments appearing on its Greenlight listing in its first few hours, Hatred is certainly getting a lot of attention. Some of it is weary of the game's discomforting ultra violence aimed at innocent bystanders, while others support the developer's desire to make the game it wants to make.
"We receive[d] a tons of supportive e-mails and it totally blows me away," Destructive Creations CEO Jarosław Zieliński told Eurogamer when the project was first announced. "[I] didn't expect this. And to all of those people: We won't disappoint you!"
Meanwhile, fashion label Björn Borg has taken the piss out of Hatred by creating a parody of its trailer - below - that advertises its own upcoming promotional game, First-Person Lover.
Due on 28th January for PC and Mac, First-Person Lover will spread a "message of love and acceptance" as players "battle evil forces with the power of love."
We've requested comment from Valve about its decision to allow Hatred on Steam Greenlight and will update should we hear back.
Now compare it to the original Hatred trailer.