Hatred gets the dreaded AO rating in the US
Making it the second game to do so based solely on violence.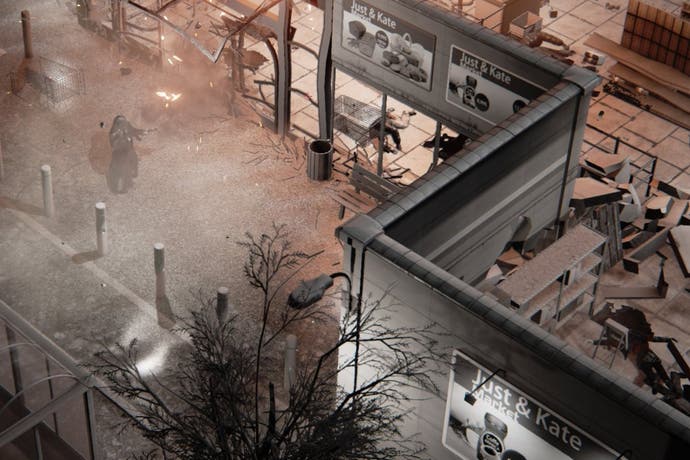 Civilian mass murdering game Hatred is the third game in history to receive the dreaded AO [Adult's Only] rating from the US ratings board, the ESRB, despite it not having any sexual content whatsoever.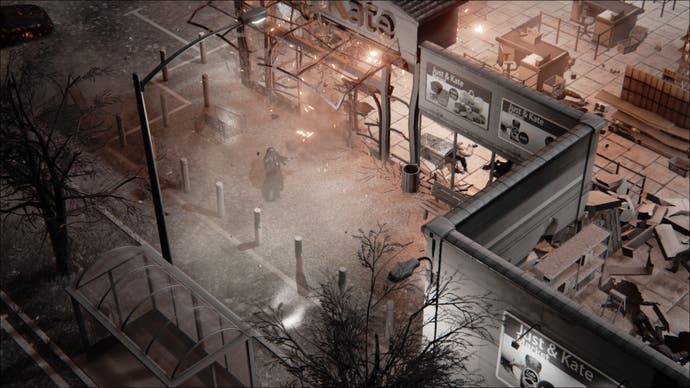 "Well, I'm not quite convinced why Hatred got AO rating while it lacks any sexual content, but it's still some kind of achievement to have the second game in history getting AO rating for violence and harsh language only," developer Destructive Creations wrote on its forum. "Even if this violence isn't really that bad and this harsh language is not overused. The guy from ESRB (by the way - very nice, polite and cooperative one) told me it's all about 'the context' which people they're testing gameplay video on will see."
Examining the developer's claim on the ESRB site, it appears that Hatred is indeed the second title to receive an AO rating through violence and language alone after Thrill Kill, an unreleased PlayStation One fighting game.
There is however one other game that made it on that list without any sexual content: Peak Entertainment Casinos, which was simply cited for "gambling." This makes sense as it's literally online gambling software.
It's worth noting that of the 42 pieces of software deemed AO by the ESRB, several are simply messaging apps like BeejiveIM and Hookt Messenger. Most games that get slapped with an AO ended up getting edited and released with the common M rating, a requirement to come to consoles. Such was the case with Manhunt 2, Grand Theft Auto: San Andreas (once the controversial "hot coffee" mod was found in its code), and Fahrenheit, which saw a censored release as Indigo Prophecy in North America. Only Manhunt 2 was ever officially released an an AO title, and this was only later on for PC.
Hatred was at one point pulled from Steam Greenlight, but then reinstated a day later when Valve founder Gabe Newell apologised for the rash decision to pull it. It quickly rose to become the most requested game on Steam, where it's since been greenlit. We've requested comment from Valve on whether the new ESRB rating will affect Valve's decision to sell it on its popular marketplace.
"I would prefer to get a standard M rating, because with AO we will have problems to get to consoles in the future, but on the other hand I think you guys (our fans) would be disappointed with it," the developer stated. "I'm curious what PEGI will give us."