Cloudpunk's getting a neon-drenched life-sim spin-off and its "sequel-sized" DLC is out now
Available on PC.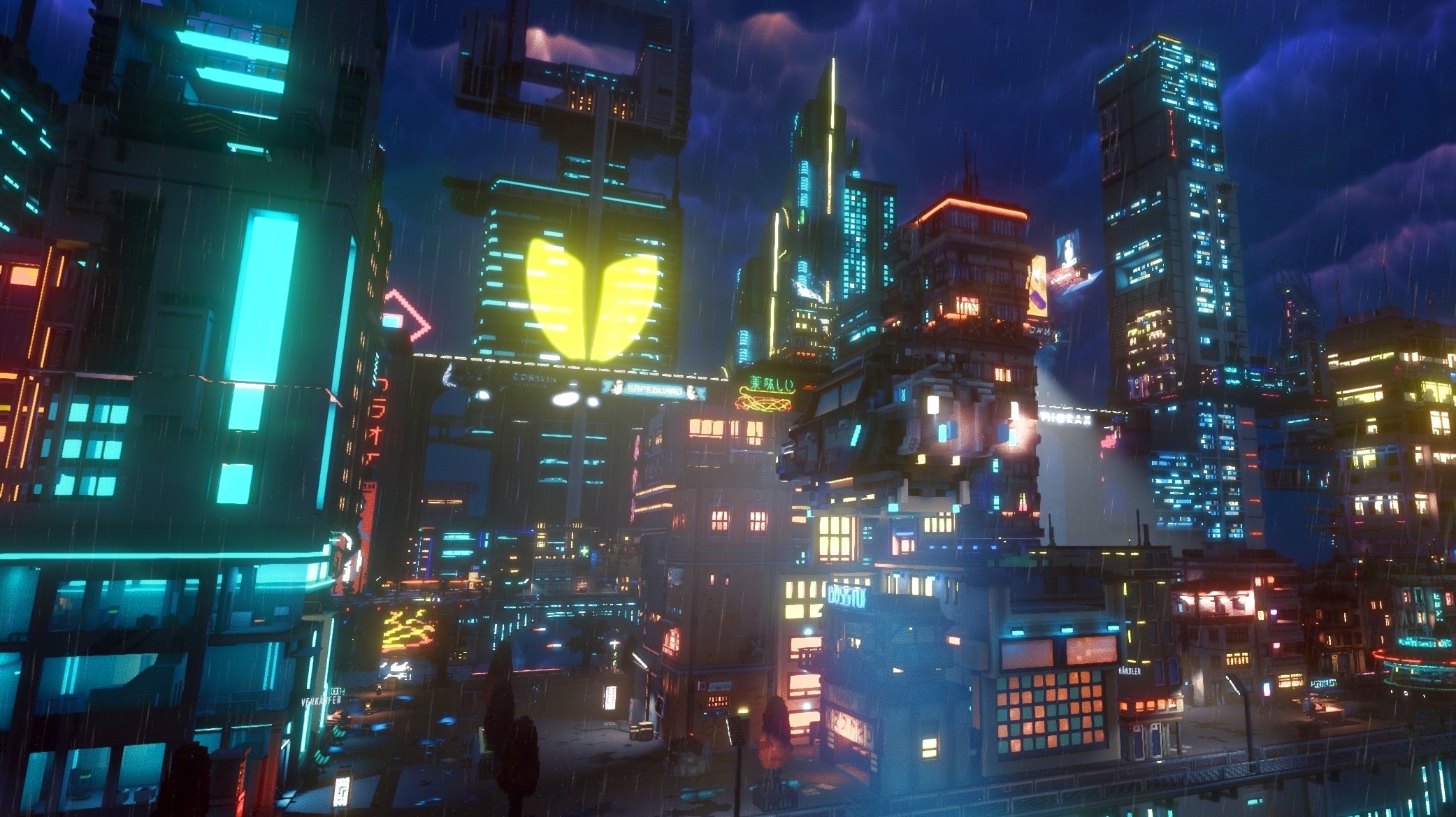 It's a busy day for developer Ion Lands; not only is its gorgeous Blade-Runner-esque delivery thriller Cloudpunk's "sequel-sized" paid DLC, City of Ghosts, now available on PC, the studio has announced a new cyberpunk-themed life-sim spin-off too.
City of Ghosts, which seems as good a place as any to start, offers a brand-new, fully voiced story campaign that serves as a direct sequel to the original game. Main protagonist Rania and canine companion Camus return for another sky-high, HOVA-based jaunt around the neon-drenched metropolis of Nivalis, but this time there's a new hero - deadbeat gambler Hayse - with players switching between two interlinking stories as the adventure unfolds.
Ion Lands says City of Ghosts is longer than the original story, as well as "darker, tenser, more complex", and promises new areas to explore, new characters and mysteries, HOVA customisation, street racing, and different endings depending on player choices. It's out now on Steam for £12.99/$14.99 USD, and there's a 10% launch day discount.
And as for Ion Lands' other announcement, that comes in the form of Nivalis, an unexpected but entirely appealing life-sim spin-off set within Cloudpunk's gorgeous open-world city.
"Choose how to spend your time each day and discover the wonders and dangers of this cyberpunk voxel city," explains Ion Lands, "realistic weather simulation and night-day cycles included. Grow your business, furnish your apartment, manage restaurants and nightclubs, learn how to make the perfect dish or cocktail. Need a break? Why not go fishing, or maybe explore the city - on foot or in a HOVA. Meet strangers, friends, customers and lovers alike. This is Nirvalis as you've never seen it before."
One entirely reasonable complaint levied at Cloudpunk was that it didn't utilise nearly enough of its sprawling, gorgeously constructed setting, so Nivalis sounds like the perfect excuse to fully immerse yourself in the bustling metropolis. There's no release date for Nivalis just yet, but hopefully Ion Lands will have more to share soon.