Chronicle: RuneScape Legends card battler revealed
We hearth you like CCGs.
Jagex has revealed Chronicle: RuneScape Legends, a new collectible card game set inside the world of its MMO.
It looks very much like Hearthstone: Heroes of Warcraft, Blizzard's CCG set inside the world of its MMO.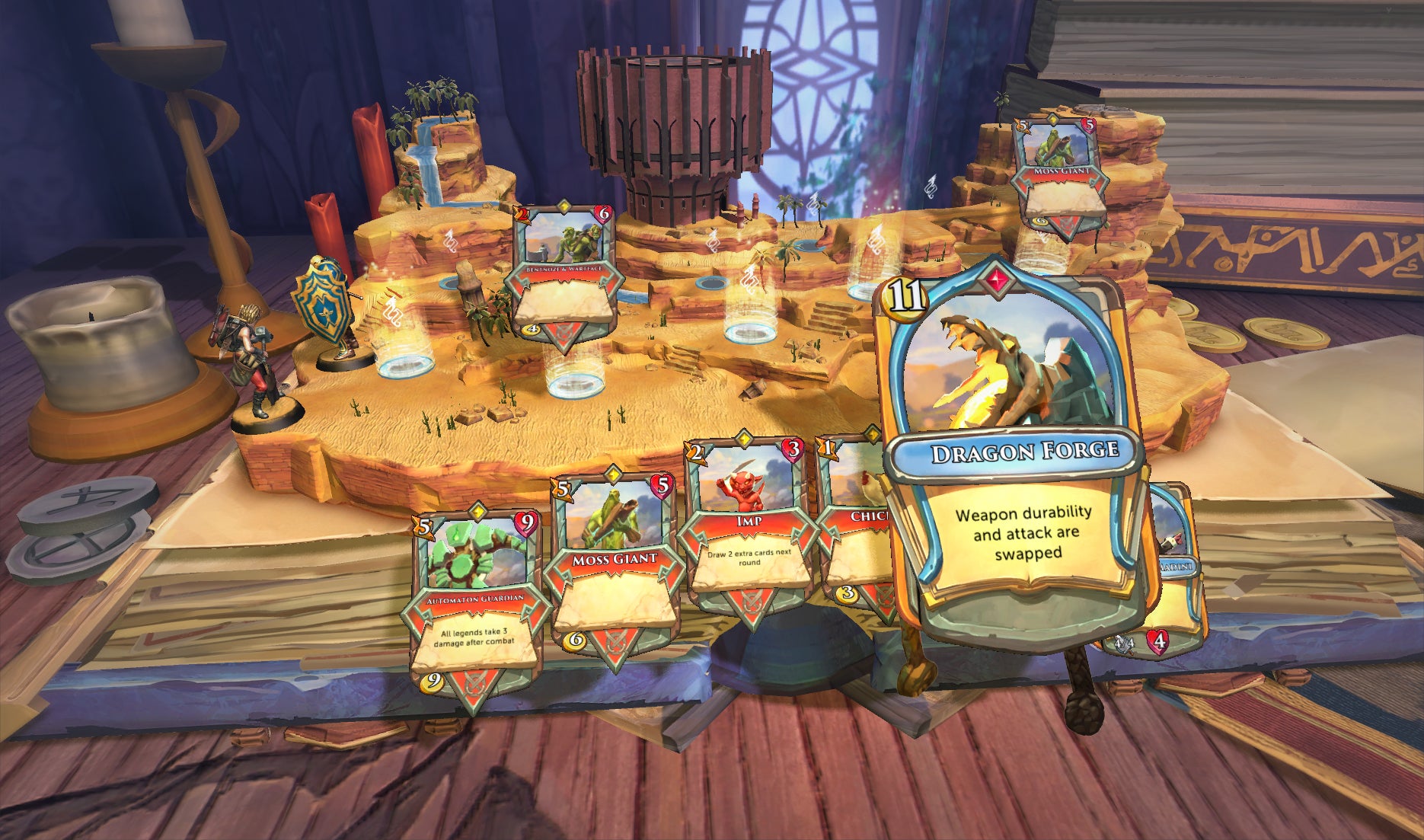 Chronicle is set to launch in 2015 for PC, Mac, tablets and mobiles, and has already had more than six months of development.
"We've been quietly developing Chronicle: RuneScape Legends since the start of the year to ensure that it's not only a fun and compelling player experience, but one still very much interwoven into the rich lore of RuneScape," lead developer James Sweatman said.
The cards revealed so far include a Moss Giant, Imp and Chicken. Each has a health and attack stat, as well as some sort of cost.
So far so CCG, although Chronicle hopes to differentiate itself from other titles in the genre by focusing on quest building.
You'll be able to play "miniature RPGs" where you fight against CPU-controlled characters - including RuneScape bosses (a similar idea to Hearthstone's Naxxramas expansion). Regular PVP play will also be supported.