CD Projekt suspends FPS They
Metropolis to work on Witcher 2 instead.
Polish publisher CD Projekt has suspended production on They, a first-person shooter for PC, PS3 and 360. Developer Metropolis Software will be put to work on The Witcher 2 instead.
"Due to tough economy, we had to put They on hold, as we have decided to allocate all resources to the next Witcher game in production," Marcin Iwinski, co-founder of CD Projekt, told BigDownload (via VG247).
"The Metropolis team is working together with CD Projekt RED to make sure we deliver an outstanding Witcher experience to our fans.
"Having said, that we have by far not buried They, and we would really like to return to it."
They was based on a world where nasty robots had ravaged England, killing all but a few. But you were soon to find out that these robots weren't acting alone, and that it was actually invisible aliens in command. Of course it was.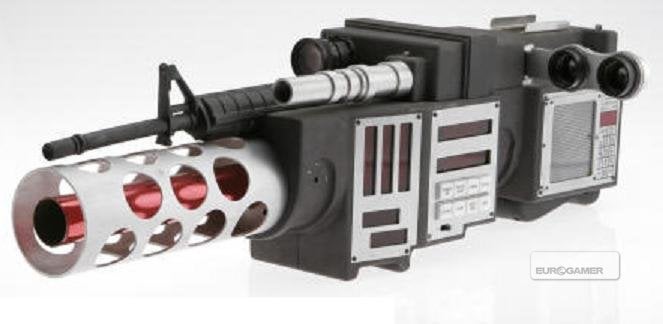 Clever features were upgradable guns that had four infinitely swappable slots for various power-ups, and a bunch of multiplayer modes based around that hook.
As for The Witcher 2: Assassins of Kings, CD Projekt said development is going well and there will be announcement to make in March.
On PC and consoles this time, The Witcher 2 was leaked to the world via an internal presentation video. CD Projekt, knowing the internet couldn't be beaten, accepted defeat and announced the game.
No publisher has been announced, and CD Projekt told us in November there was still "a lot" of work to do. We'd be surprised to see a Witcher 2 release this year.
Our Witcher 2 and They gamepages below have all our coverage so far.