Cave Story dev's upcoming platformer Kero Blaster dated next month
Coming to PC and iPhone.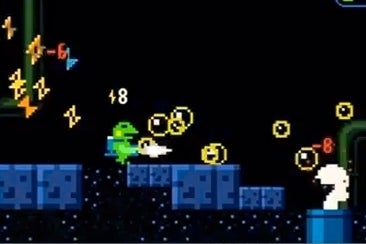 Cave Story developer Studio Pixel is releasing its upcoming frog-based platformer, Kero Blaster, for PC and iPhone on 11th May, the developer has announced.
It will go for $7.99 (about £5) on PC and $4.99 (about £3) on iOS.
Previously announced as Gero Blaster, the retro sidescroller follows the exploits of a frog trying to rescue his feline girlfriend from monsters.
Kero Blaster will be available on Japanese distribution portal Playism, where it will be localized in English.