Castle of Illusion remake unveiled for PSN, XBLA and PC
Here's what it looks like.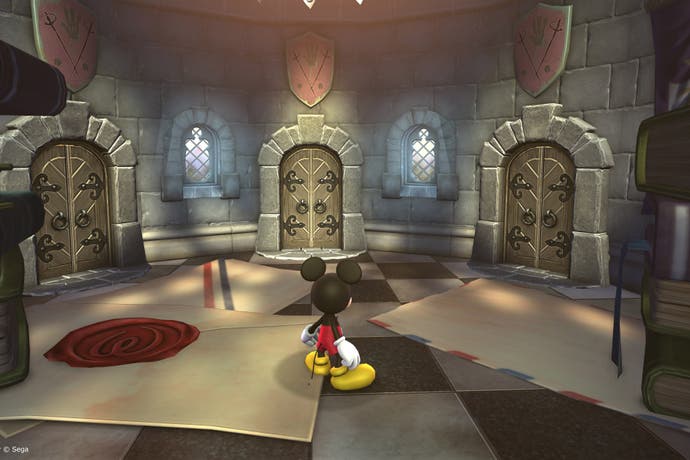 The teased Castle of Illusion remake has officially been revealed as an XBLA, PSN and PC title due this summer, publisher Sega ha announced.
Developed by Sega Studios Australia, the remake will be a 2D/3D hybrid and the original 1990 Sega Mega Drive game's director will be working closely with the developer on this one.
"We are having a blast working with her to realise many of the elements that were intended for the original game, but couldn't be achieved until now due to the technical limitations of previous generation consoles," noted Sega's senior digital brand manager Mai Kawaguchi on the EU PlayStation Blog. "If you have played the original game, you will also see that we have kept intact many of the major iconic elements of the game that helped define this groundbreaking game at the time of its original release."
See the announcement trailer - now in colour - below.