Capcom's Phoenix Wright: Ace Attorney Trilogy is out in April
Coming to Switch, Xbox One, PS4, and PC.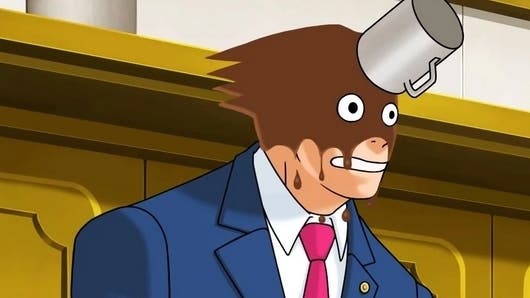 Capcom has announced that the Phoenix Wright: Ace Attorney Trilogy will be coming to Xbox One, PlayStation 4, Switch, and PC on April 9th.
Phoenix Wright, for those unfamiliar, started life on the GBA in 2001, and found fame in the west after it was ported to DS in 2005. The main series follows the (literal) trials and tribulations of the titular defence attorney, and offers a compelling mix of visual-novel-style storytelling and twisty-turny case-solving - split between crime-scene investigation and deductive courtroom cross-examination.
To date, six core Phoenix Wright games have been released, as well as spin-offs focussing on other characters - and there's even been a crossover with Professor Layton too.
The Phoenix Wright: Ace Attorney Trilogy, as you might well imagine, bundles together the first three games in the Phoenix Wright saga - Ace Attorney, Justice For All, and Trials and Tribulations - which equates to a total of 14 (generally very silly) episodes. This new compilation also includes an updated UI and hi-resolution artwork.
Anyone super-eager to pre-order The Ace Attorney Trilogy, which costs £29.99/$29.99 USD, can do so via Steam, Switch eShop, PlayStation Store, and Xbox Store ahead of its April 9th release - although the latter two listings aren't live in the UK at the time of writing.