Tomorrow's Call of Duty Haunting of Verdansk event features Texas Chainsaw Massacre, Saw
Plus nighttime mode! Zombie Royale! More!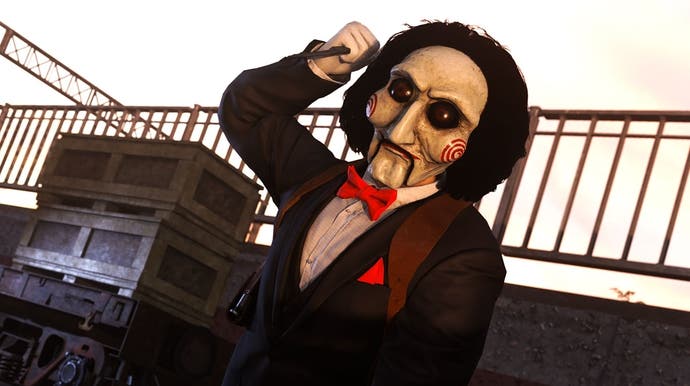 Back in September, Activision teased The Haunting of Verdansk, a spooky new limited-time Halloween event for Call of Duty: Modern Warfare and Warzone; and now, ahead of its launch tomorrow, it's confirmed a whole bunch of additional details, including the news that it features cameos from The Texas Chainsaw Massacre and Saw.
The Haunting of Verdansk runs for two weeks - starting tomorrow, 20th October and ending on 3rd November - and brings a host of seasonally suitable gameplay additions, including nighttime infiltrations in certain Warzone modes such as Trios.
"Although the full moon's glow prevents total darkness," explains Activision, "operators might want to still pack some Thermal optics". It also warns that players can expect a few spooksome encounters, including a couple of familiar villains from the aforementioned movies, and a ghost train "filled with the souls of those who lost their lives fighting in the Gulag".
The nighttime map also comes into play in Zombie Royale, a Halloween twist on last-squad-standing that pits players "against and alongside powerful zombified creatures". Here, instead of being sent to the gulag on death, players become shambling undead monstrosities imbued with increased speed, improved jumps, deadlier melee attacks, and thermal vision; luckily, the process can be reversed if they're able to locate two syringes on the battlefield.
Players can also expect new Trick or Treat rewards during the Halloween event; these are found in special Supply Boxes located in specific areas of Verdansk day and night, and either offer up a brief scare or one of 16 rewards, including the likes of the Epic "Return to Dust" Assault Rifle blueprint, "The Cleaver" Legendary Melee blueprint, a holographic watch, stickers, sprays, charms, calling cards, and emblems. Those that manage to find all 16 event rewards will unlock the "Pumpkin Punisher" Legendary Assault Rifle blueprint.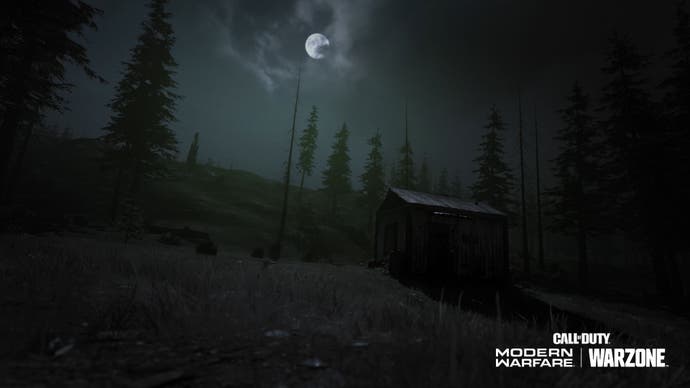 Elsewhere, Modern Warfare's multiplayer gets some spooky visual flourishes - think scarecrows instead of flags and skulls instead of dog tags - and particularly skilled players will be granted a flaming pumpkin head to mark their in-match prowess. Other additions include the self-explanatory Snipers Only mode and Onslaughter, which tasks squads with taking control of a Juggernaut suit and advancing into a specific goal area.
Additional details of Call of Duty's The Haunting of Verdansk event, which also introduces a number of limited-time cosmetics bundles inspired by Saw and The Texas Chainsaw Massacre, can be found in Activision's latest blog post.