Call of Duty: Black Ops 2 PC disc 2 is, for some, Mass Effect 2
UPDATE 2: Treyarch dev tells gamers to contact Activision customer service.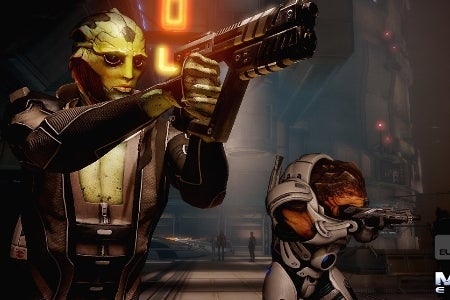 UPDATE #2: Call of Duty: Black Ops 2 developer Treyarch has told gamers they should contact Activision's customer service if they experience "issues" with their game disc.
Activision UK pointed Eurogamer to the following Twitter message from Cesar Stasny, Treyarch's lead PC developer:
"If you have any issues of any kind with your disc of Black Ops 2, please let Activision customer service know right away," Stasny wrote.
Activision has yet to explain how the disc mix-up occurred.
UPDATE: BioWare has risen to occasion, cheekily heralding the disc fault as an omen that people should be playing Mass Effect 2.
"Rumour has it that about a thousand customers who purchased Call of Duty: Black Ops 2 for PC today were also treated to a surprise copy of Mass Effect 2. If you were one of the affected, chances are you thought it was a mistake, but we prefer to think that it was an omen, and when the universe talks, you should listen," giggled BioWare on its website.
"If the universe thinks that you should be playing Mass Effect right now, who are we to argue? In fact, we want to help! The first 50 fans affected by this phenomenon to send us a picture holding their special disc 2 will receive a code for a free PC copy of Mass Effect Trilogy."
To qualify, you must be in the picture and disc 2 of BLOPS2 on PC must be visible. That accomplished, send your photo to community@bioware.com.
"We prefer to think that it was an omen, and when the universe talks, you should listen."

BioWare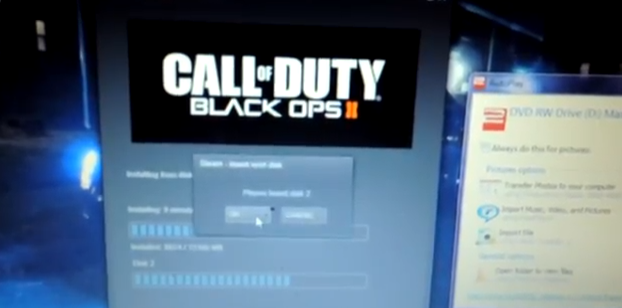 ORIGINAL STORY: Some who have bought the PC version of Call of Duty: Black Ops 2 have found the second disc is not home to the Treyarch shooter.
They have found that, instead, it is home to BioWare's science fiction role-playing shooter Mass Effect 2.
Gamers on Reddit, the Steam forum and the Call of Duty forum have reported the issue and complained that they are unable to complete the installation process as a result.
The cause is unknown, but it's clear that something went wrong somewhere along the production line.
The error will be a particular embarrassment to Activision. EA is of course its bitter publishing rival, and the two companies have been at loggerheads in recent years over former Call of Duty developers Jason West and Vince Zampella, now at EA working on an unannounced game.
Eurogamer has contacted Activision UK for comment.