Budget-priced Doodle Jump for Kinect will launch this summer
It's coming on leaps and bounds.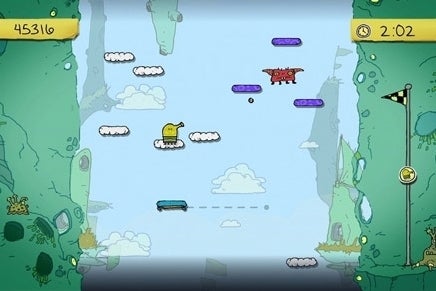 Doodle Jump for Kinect will be available to download this summer on Xbox Live Arcade, priced 400 Microsoft Points (£3.40).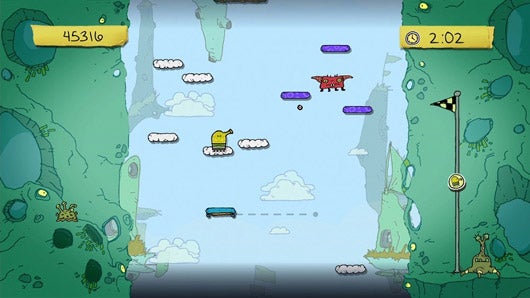 Lima Sky's mobile hit is being converted for your telly screen by Smoking Gun Interactive, which has added in three new worlds, bosses and fresh power-ups.
Achievements and arm-flailing controls come as standard.
We last heard of Doodle Jump's Kinect version more than two years ago, when no release date had been set. Hopefully it's come along leaps and bounds.
"We've brought the Doodler onto new platforms before, but never like this," said Lima Sky's Igor Pusenjak, the man who previously failed to remove every game from the iOS App Store that had 'doodle' in its name.
"The unparalleled freedom afforded by Kinect for Xbox 360 allows us to explore new gameplay experiences we never even imagined were possible when we first developed the original Doodle Jump."