Bubsy is back in the most bats*** insane game since Frog Fractions
By Zineth and Perfect Stride dev Arcane Kids.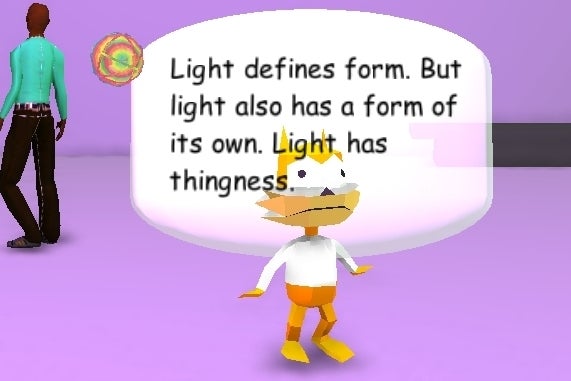 Last year LA indie gaming collective Arcane Kids brought us the trippy pop-art inspired skating game Zineth, then followed it up with this year's first-person take on the cel-shaded skater, Perfect Stride, and now its purchased the domain to Bubsy3D.com to wreak havoc with Accolade's early 90s platforming series, Bubsy.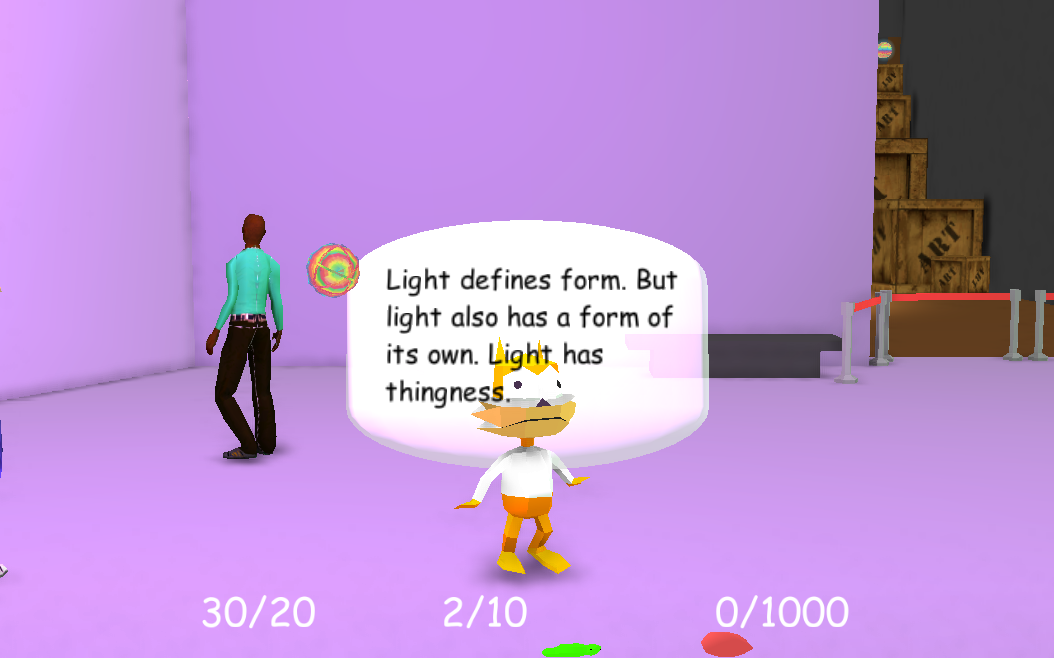 Ostensibly released for Bubsy's 18th birthday (which it most definitely isn't, as the feline mascot debuted in 1992), his new browser game Bubsy 3d: Bubsy visits the James Turrell Retrospective is billed as "an web based edutainment experience" in which the comically ugly avatar attends the Los Angeles County Museum of Art to check out an actual exhibit by postmodern artist James Turrell, who, according to his official site, "considers the sky as his studio, material and canvas." (Though seriously, his work is pretty cool.)
The game begins with the most garish polygonal pastel environment you can imagine (outside of the actual Bubsy 3D anyway) peppered with mumbling frogs and shiny, useless collectibles and it just gets weirder from there as Bubsy attends the museum to have what can only be described as an out of body experience.
Go with it, I reckon. Don't be discouraged by the intentionally rubbish controls or ugly visuals as Bubsy 3d: Bubsy visits the James Turrell Retrospective (or B3DBVJTR for short) only gets stranger, more unpredictable, and funnier as it goes.
Also, don't think reaching the credits is the end. Check out the Bubsy 3D Cheat Zone Twitter for further layers of B3DBVJTR's onion-like nonsense.