Borderlands dev Gearbox Software working on new IP for next-gen
Even more Borderlands 2 DLC on the way.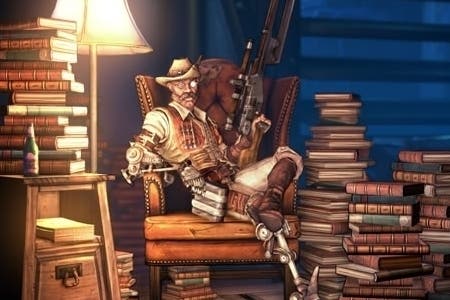 Borderlands and Brothers in Arms developer Gearbox Software is now creating a new franchise for release on next-gen consoles.
Gearbox boss Randy Pitchford briefly mentioned the fresh IP while speaking on the Nerdist podcast (thanks, MP1st), but declined to give further details.
The smart money would be on Gearbox crafting a new shooter, the genre with which the studio has found fame - and infamy, via Duke Nukem Forever and Aliens: Colonial Marines.
Pitchford also confirmed that new Borderlands 2 DLC was on the way, despite the fact that all Season Pass packs had now launched.
"Everyone was under the expectations that those would be the four DLC's and that's it," Pitchford explained. "We are going to do more, we are going to do some other things. I don't have details exactly of it yet cause were not ready to announce what the other things are.
"We got more stuff in the hopper that we're planning and getting pretty excited about. So if you're a Borderlands 2 fan you don't have to be afraid that that's the end of it."
Gearbox has already released a selection of extra content not included in the Borderlands 2 Season Pass - two new characters, a level cap upgrade pack and character skins - as well as the four meaty campaign add-ons for Season Pass holders.