Borderland's 2's next DLC is Sir Hammerlock's Big Game Hunt
Upcoming expansion leaked via trophies in new patch.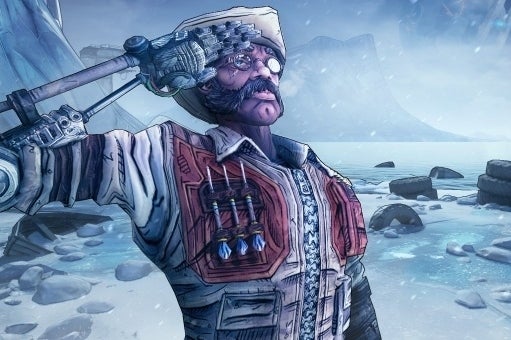 Borderland's next chunk of DLC will be entitled Sir Hammerlock's Big Game Hunt.
Curiously, this DLC was leaked via the trophy names in the latest Borderlands 2 patch, which some astute players posted about on Gearbox's forums. The developer has since confirmed its existence to Polygon.
What do we know about Sir Hammerlock's Big Game Hunt? Not much, other than there are trophies/achievements for completing all of Hammerlock's hunt side missions, discovering all named locations in the DLC, and completing the "Fall of Nakayama" mission.
This will be the third of four add-ons for Borderlands 2. The previous two were Captain Scarlett and her Pirate's Booty and Mr. Torgue's Campaign of Carnage.