Borderlands 2 writer responds to allegations of racism
Is thinking about altering dialogue in future DLC.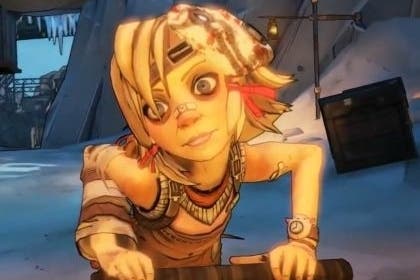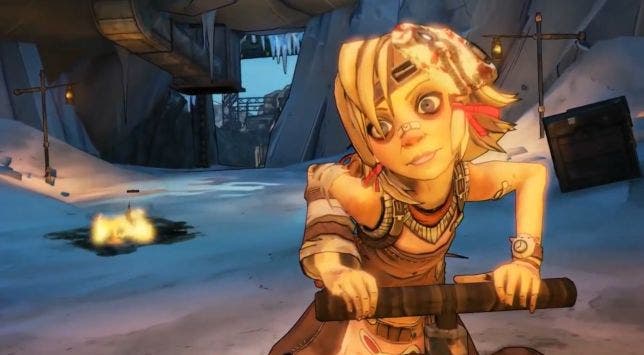 A Borderlands 2 writer has responded to allegations of racism surrounding the African American lingo of white game character Tiny Tina.
Tiny Tina is one of the game's many wacky quest givers. A thirteen-year-old explosives expert, Tina's dialogue is written by Gearbox's Anthony Burch, who admitted that while "a lot of people love her, some find her irritating as hell".
But a number of fans took to Twitter to question her speech, Kotaku reported. They picked out use of words like "badonkadonk" and "crunk", and claimed Burch had opted for "stereotypical low-class black lingo".
"Have you never met white people who use that kind of language?" Burch responded. "Tina is based on several I know personally."
"The last thing I want to be is exclusionary or prejudiced," he continued, "so if Tina truly is problematic I'll change her. I'm just not convinced that a character using lingo like badonkadonk/crunk is inherently racist. If I'm wrong I would like to know why."
Another person suggested Tina equated "stereotyped ebonics" with "wacky".
"Hrm - that's an interesting point," Burch replied. "I meant to make her a mishmash of stuff (ebonics/fairytale/naivete) but I see what you mean."
Tina's existing dialogue won't be altered because it can't be, for technical reasons. But Burch said he'd alter future dialogue if he was convinced it was a problem.
"[Changing existing dialogue is] not actually feasible within the technical constraints of the game," he said, "but I'd alter her dialogue in any future BL stuff."
Randy Pitchford, boss of Borderlands 2 developer Gearbox, took to Twitter to defend his staff member.
"Tina is not racist because you are not racist," Pitchford told Burch. "You're a pillar of tolerance and inclusion."
At least one more Borderlands 2 expansion is due to be released, the last to be covered by the game's Season Pass.
Examples of Tiny Tina in action lie below.