Borderlands 2 release date announced
New trailer shows off fresh gameplay, pre-order bonuses.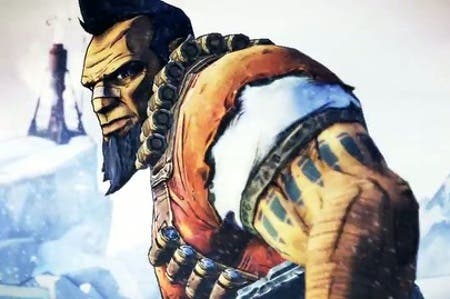 Borderlands launches for PC, PlayStation 3 and Xbox 360 on 18th September 2012 in the US and 21st September internationally, 2K Games has announced.
Pre-order and you'll get exclusive access to the Borderlands 2 Premier Club access, which allows you to download in-game items.
Access to the Borderlands 2 Premiere Club lets you download the Gearbox Gun Pack, a Golden Key and the Vault Hunter's Relic.
The Gearbox Gun Pack is a collection of unique guns. The Golden Key is an in-game item used to unlock a rare item in the Golden Sanctuary Loot Chest. The Vault Hunter's Relic is an in-game item that boosts players' gear-hunting fortune while playing solo or co-op.
The Gearbox first-person shooter features split-screen co-op and online co-op with drop-in drop-out support. A new trailer, which reveals fresh gameplay footage, is below.
"Borderlands 2 is a passion project, through and through," said Gearbox boss Randy Pitchford.
"The result is a sequel that has improved every successful aspect of Borderlands while innovating with an all-new experience."