Borderlands 2 for PlayStation Vita arrives in May
UPDATE: 28th May in Europe.
UPDATE 09/05/14 10.15am: Borderlands 2 will finally arrive for PlayStation Vita on 28th May in Europe.
The news was announced today via a post to the official PlayStation EU Twitter account.
Borderlands 2 on Vita will allow you to pick up your progress from the game's PlayStation 3 version and includes some - but not all - of the game's DLC. More details on all of that lie below.
NEWS. Borderlands 2 for PS Vita will be released on the 28th May in Europe.

— PlayStation Europe (@PlayStationEU) May 9, 2014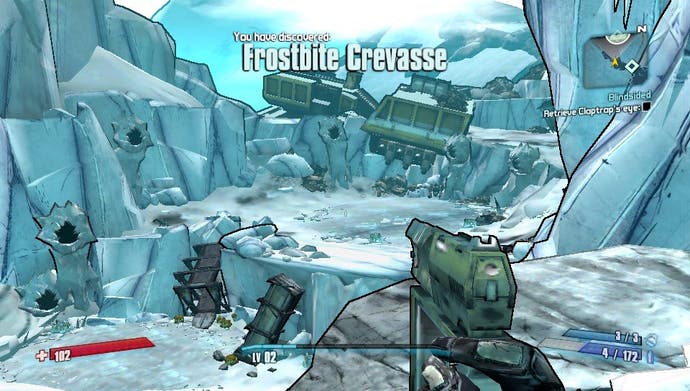 ORIGINAL STORY 09/04/14 11.05am: The PlayStation Vita version of Borderlands 2 will finally launch next month, Sony has confirmed.
Already played the PlayStation 3 version for hundreds of hours? Not to worry - Borderlands 2 on Vita will let you pick up where you left off using the game's Cross-Save support, a new EU PlayStation blog post explained.
Four player online co-op support will also be included.
The Vita version contains six of the game's expansion packs: Captain Scarlett and Her Pirate's Booty, Mr. Torgue's Campaign of Carnage, the Psycho and Mechromancer character classes plus the Collector's Edition pack and Ultimate Vault Hunter Upgrade Pack 1.
It's a generous helping of content but one that lacks the game's last two season pass add-ons (Sir Hammerlock's Big Game Hunt and Tiny Tina's Assault on Dragon Keep), the level cap raising Upgrade Pack 2 and the five Headhunter DLC mini-expansions.
The news comes just a day after word of an upcoming Borderlands 2 prequel headed to PC, PS3 and Xbox 360 later this year.