Bleeding Edge is getting a healer with wings
Have mercy.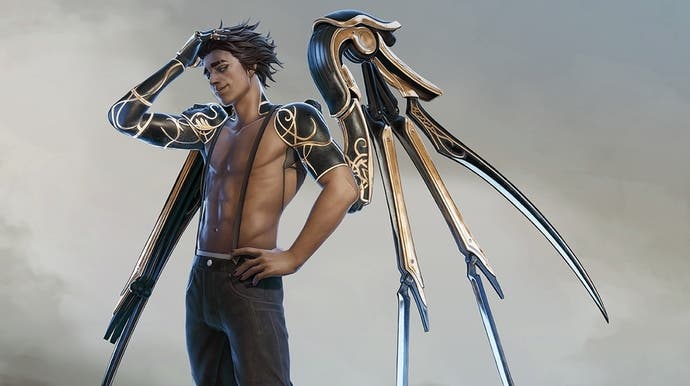 Ninja Theory has revealed a new character coming to Bleeding Edge, its team-based competitive multiplayer PC and Xbox game.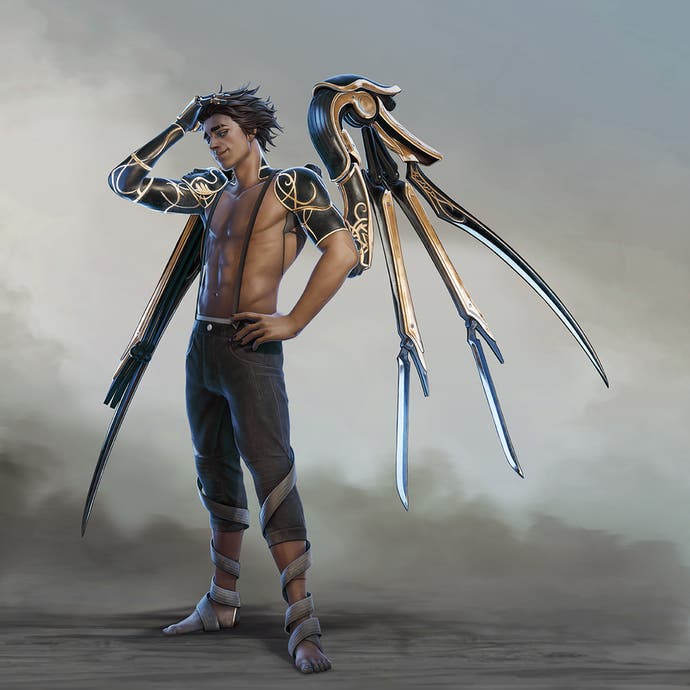 Azrael is a 26-year-old melee support fighter from Beirut, Lebanon. The hook is he has wings, which he uses to glide through the air and slice and stab enemies. Each hit with his wings applies a stack of Soul Eater, a damage over time that also heals Azrael.
His specials include summoning a portal, a channeled heal and Void Wave, which damages enemies and applies Soul Eater. His supers are Wing Blast, which is a huge gust of wind that pushes enemies back, and Chrysalis, which heals over time.
Based on his bio, Azrael is a "weapon of sexiness". I'll let you be the judge of that.
Azrael is set to hit Bleeding Edge as part of a significant update to the game. This update adds a new map, a rework for Makutu, leaderboards, new boards and emotes, and more.
It's been pretty quiet on the Bleeding Edge front since the game came out in March 2020. I reviewed Bleeding Edge, and found it a fun but bare-bones experience. Since then, there has been little to write home about, although fans are still finding matches easily enough. Mekko, the eye-catching dolphin mech character, was added to the game at the beginning of July with little fanfare. The game is in dire need of a third game mode, so hopefully that's coming with this upcoming patch.