Black developer's new game, Enemy Front, announced
World War 2 first-person shooter out next year.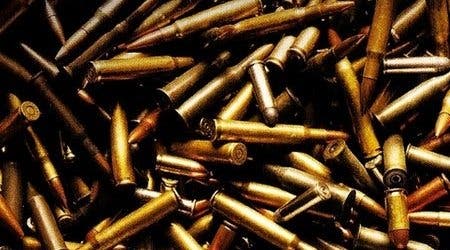 The senior designer of cult Criterion FPS Black has revealed his new game: World War 2 shooter Enemy Front.
The outspoken Stuart Black last year left Codemasters, where he was creative director of failed FPS Bodycount.
Enemy Front is set for launch on PC, PlayStation 3 and Xbox 360 and is published by City Interactive. It is developed using Crytek's CryEngine 3 at City Interactive's UK and Poland studios.
You play a soldier dropped behind Nazi lines. Missions include quick skirmishes, espionage assignments and sabotage activities.
The story spans several years, progressing from the trenches in France to a secret weapon base in Berlin. It includes the events of the Wolf's lair and the dechiphering of the Enigma code. You have to stop the Nazis from developing a "terrifying weapon".
Enemy Front is described as a gritty FPS that "takes players back to the carnage and chaos of WW2". The maps are "fully destructible".