BioWare explains staggered early access Old Republic roll-out
Servers nearing capacity, more invites going out soon.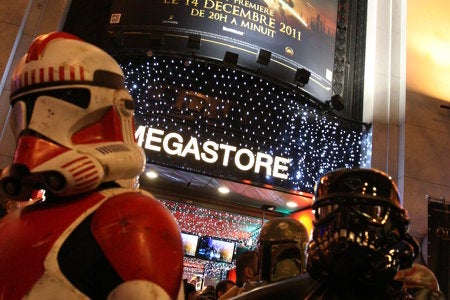 BioWare has offered an update on how The Old Republic's staggered early access roll-out is progressing.
According to a forum update from BioWare community manager Stephen Reid, all those who pre-ordered the game by early October should now have been invited to join in.
"Tomorrow, we're going to be inviting the same number of people again; that will take us up to the last week or so of November," he wrote.
"On Friday, we'll be inviting even more, and we'll give you an update on that tomorrow."
Analyst firm Cowen & Company offered a little more detail on how busy the game's servers are. According to a GamesIndustry.biz report, there are 106 servers in operation, with 64 in the US and 42 in Europe.
As of last night, three servers in the US were at 'full' capacity, five were classified as 'very heavy', 27 as 'heavy', 29 at 'standard' capacity, with none classified as 'light'.
As way of a comparison, Blizzard's World of Warcraft currently has 491 servers across the same regions.
"You'll see more servers coming online tomorrow, and almost certainly there will be some queuing," said Reid.
"That was always expected. As a reminder, our plan here is to maintain healthy server populations post launch, and during the excitement of launch that will mean queues. That said, we'll be working hard to keep those queues reasonable."
The BioWare-developed MMO is due to officially launch on 20th December.