BioShock 2 has disappeared digitally
UPDATE: It will return soon, 2K confirms.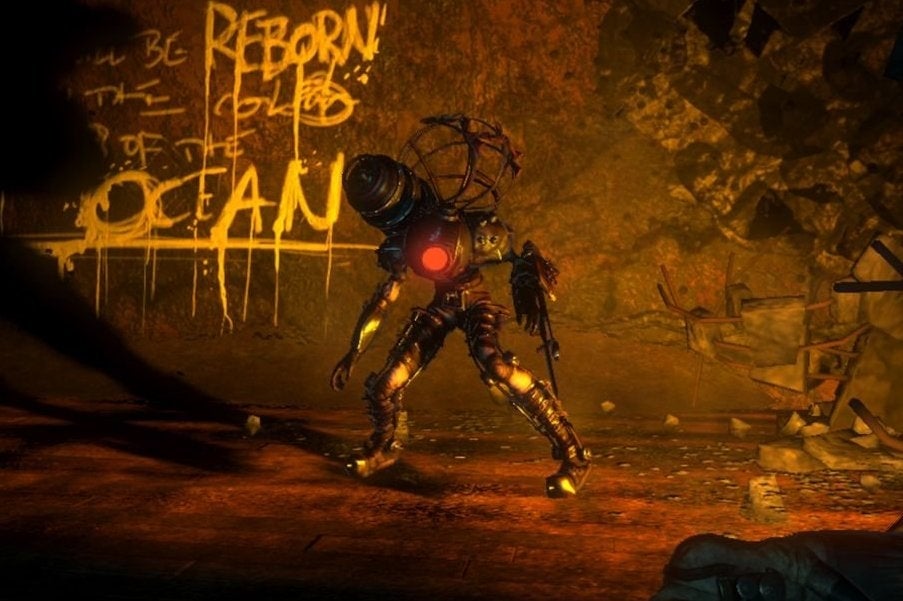 UPDATE 10/02/2015 6.21am: Looks like BioShock 2 will be returning to various digital marketplaces soon, publisher 2K has confirmed.
"BioShock 2 has been temporarily removed from the Steam, Xbox Live, and PlayStation Network marketplaces and will return to these digital stores soon," the publisher said in a statement to Eurogamer. "We'll let you know when that happens. In the meantime, this in no way affects the single-player or multiplayer experience for those who currently own BioShock 2."
We're still not sure why it was removed or how shortly "soon" will be, but we'll keep you posted.
ORIGINAL STORY 10/02/2015 3.43am: BioShock 2 is no longer available digitally.
As spotted on Reddit, folks noticed that it's mysteriously vanished from sale on Steam, PSN, the Xbox Marketplace, Amazon, Apple, and Green Man Gaming among other places.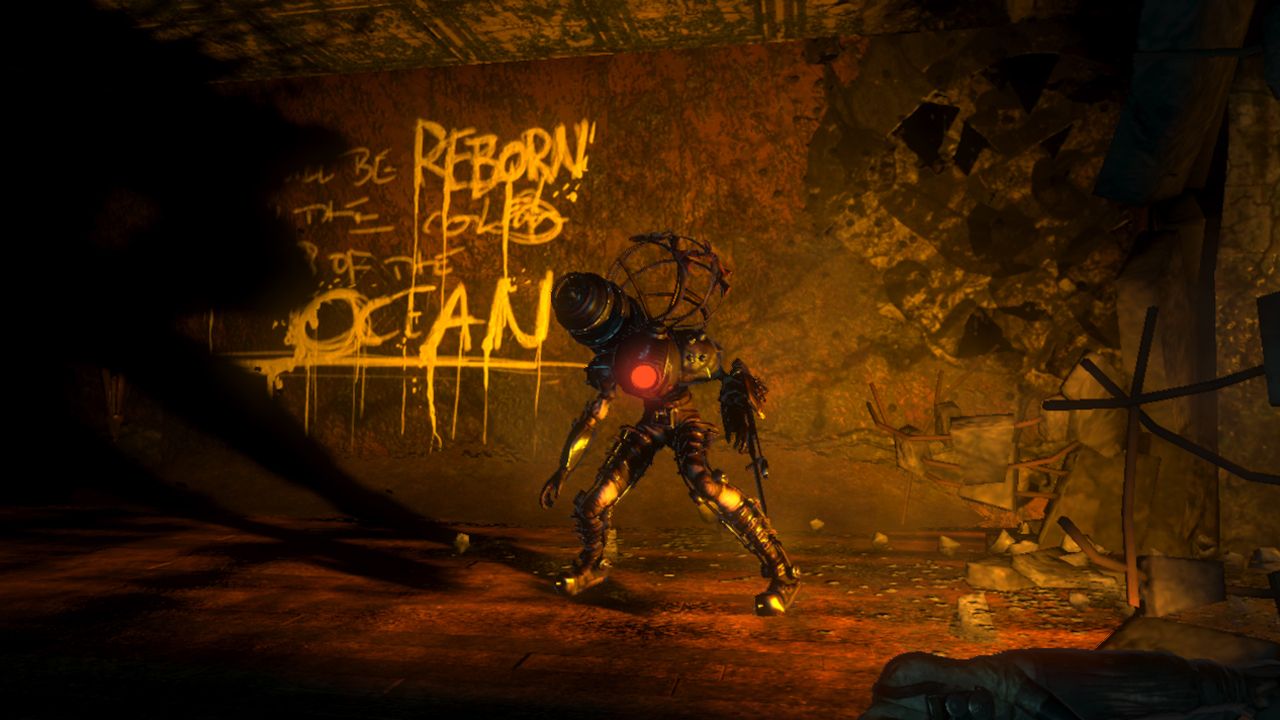 What gives, you ask? Well, the popular theory is that a licensing deal expired, as the game came out exactly five years ago today.
We've requested comment from publisher 2K Games about why it's been removed and whether it will come back. We'll update as we find out more.
It would be a shame if BioShock 2 were resigned to physical only copies as it's one of the most surprisingly good unplanned sequels. Its Minerva's Den DLC - which was developed by many of the same folks who made Gone Home - is even better.
Back in 2013 Eurogamer contributor Richard Cobbett took a gander at 2K Marin's sequel in a BioShock 2 retrospective where he argued that its leading lady, Eleanor, was a better realised character than BioShock Infinite's Elizabeth. "She's a superb example of a strong, active female character, whose non-magical achievements really leave Elizabeth in the dust," he wrote.
Elsewhere, Eurogamer freelancer Phill Cameron called its story DLC "an impressive accomplishment" in his Minerva's Den retrospective.