Big changes set for Call of Duty: Warzone's map with season five
Choo choo!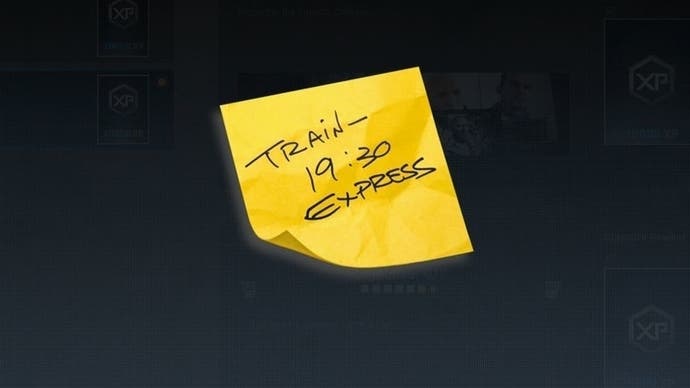 Infinity Ward plans to make big changes to the Call of Duty: Warzone map with the launch of season five, according to a new report.
VGC reports the battle royale's currently closed-off stadium will open up, and a loot-filled train will circle the map.
It's all part of a lengthy tease for the launch of this year's Call of Duty game, dubbed Black Ops Cold War.
This is all backed up by recent information dug up by the Call of Duty community. Dataminers report an interior has been added to the stadium, and a transit train was found underneath the map.
Indeed, players have spotted what looks like an opening at the stadium in a recently-released promotional image for Warzone, and what looks like a way to get to the top from the outside.
What's inside Warzone's stadium? It looks very much like it's inspired by Donbass Arena, the real-life home of Ukrainian football club Shakhtar Donetsk. So perhaps players will get to shoot each other to bits on a football pitch.
Meanwhile, new audio files found in Warzone point to the reveal of Call of Duty: Black Ops Cold War. These audio files mention "Ascension" alongside the numbers: 7 15 1 2 19 7 25 6 13 6 7 15 14 0.
Ascension and these exact numbers are said by a mystery woman in the intro to 2010's Black Ops:
The audio files also mention a labour camp, a "hell hole" called Vorkuta. Vorkuta is a forced labour camp in one of the prisons operated by the Soviet Regime in Vorkuta, Russia, from 2010's Black Ops. It's featured in the level of the same name in the game's campaign.
And dataminers have found mention of Black Ops character Frank Woods, and even audio for executions, suggesting Woods will be a Modern Warfare and Warzone operator at some point.
In May, Warzone players found various Black Ops Easter eggs, signally a crossover between Modern Warfare and Black Ops was on the cards.
Warzone players have already discovered Black Ops' iconic RC-XD frame sitting on a table in a shack just to the west of the prison. Also inside the shack are a bunch of old computers - all very Black Ops / Cold War. A U-2 spy plane was discovered by dataminers - expect that to fly over the map seemingly at random. The spy plane was a killstreak in the original Black Ops.
So, when can we expect Activision to announce Black Ops Cold War and bring this long-running tease to an end? The mega-publisher usually announces its new Call of Duty each May. We're now in July. Of course the coronavirus pandemic will have affected the company's plans, but we're also looking at the release of a game made by Black Ops studio Treyarch just two years after it released Black Ops 4 - whereas normally it would have three years.