Bethesda re-releases Wolfenstein 3D on XBLA and PSN ahead of The New Order
Mecha.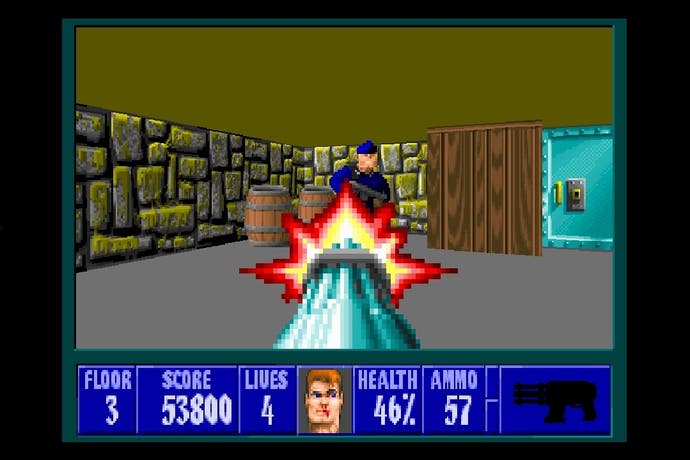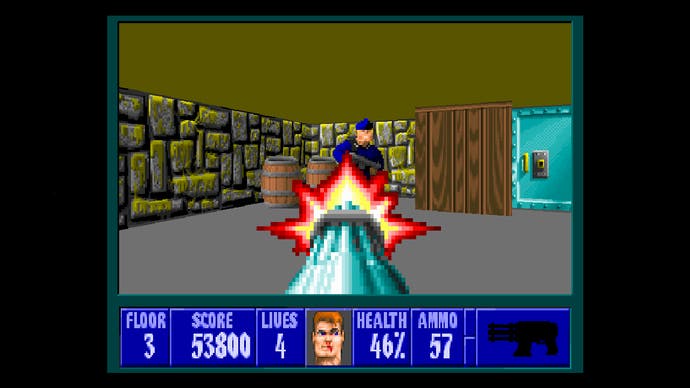 Ahead of the release of MachineGames' Wolfenstein: The New Order, Bethesda has re-released id Software's seminal first-person shooter Wolfenstein 3D on Xbox Live and PlayStation Network. The game first launched on those platforms in 2009.
It's out now on Xbox for 400 Microsoft Points and on the US PlayStation Store for $4.99. It'll launch on the European PlayStation Store soon, Bethesda said.
In the game, first released in 1992, you play spy agent B.J. Blazkowicz, who also stars in the new game, The New Order. You fight against the Nazis on your way out of Castle Wolfenstein. Along the way you'll meet the lovely Mecha-Hitler and Hans Grosse.
The port was handled by Nerve Software and originally published by Activision. As before, the game's on Steam for £3.