Bedlam is a first-person shooter and a book
Author Christopher Brookmyre collaborates on video game / novel tie-in.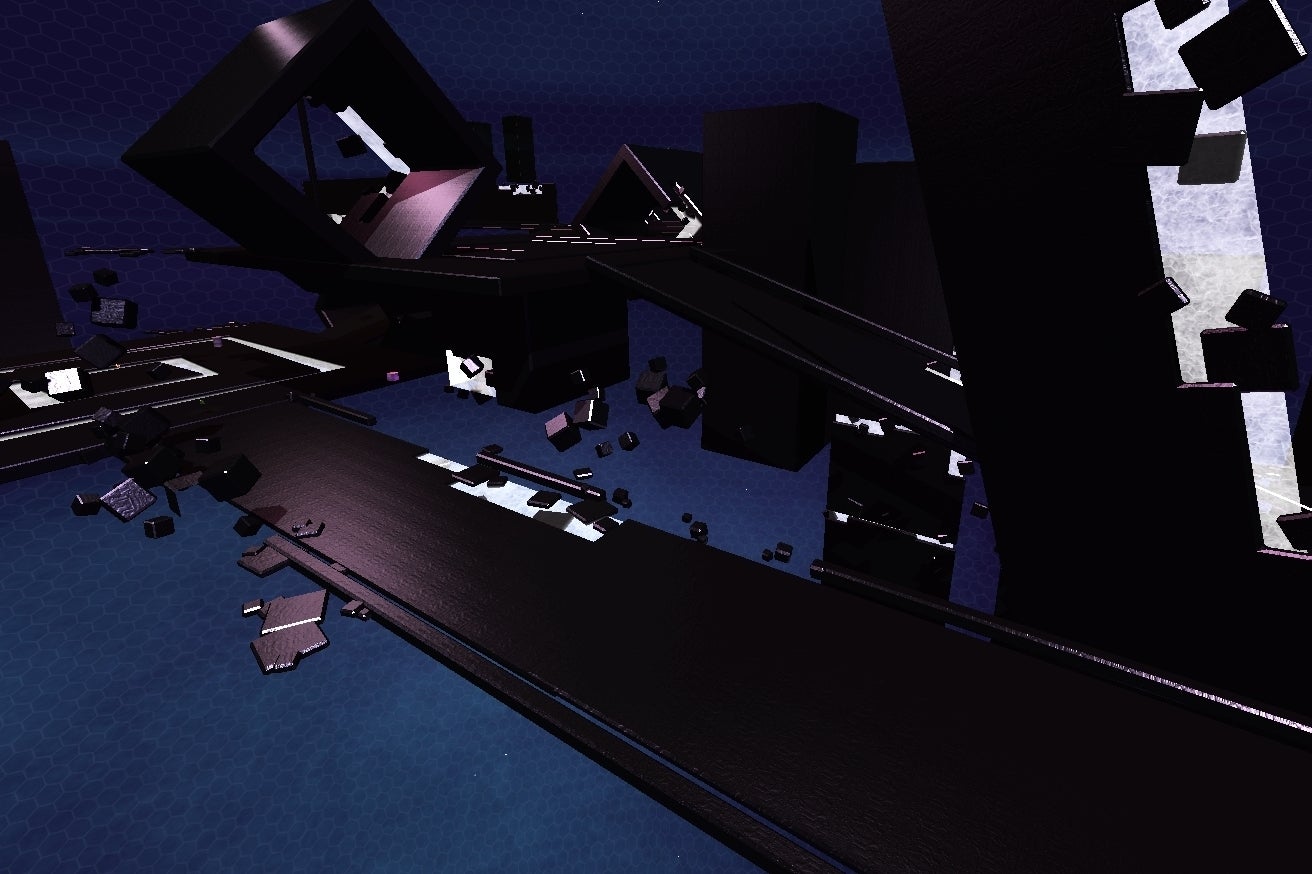 The people behind MMO The Missing Ink have announced Bedlam, a first-person shooter that ties into books penned by Scottish author Christopher Brookmyre.
Brighton-based developer RedBedlam will release Bedlam on Steam in the summer of 2014, just a few months after the paperpack version of Brookmyre's novel Bedlam is published in January 2014.
The game is written in collaboration with Brookmyre, who wrote Quite Ugly One Morning, One Fine Day in the Middle of the Night and All Fun and Games until Somebody Loses an Eye.
Bedlam the video game fuses a number of genres, including arcade platformer, real-time strategy and shooter all from a first-person perspective. Story wise, it mirrors the events of the book: the player assumes the role of a regular man who is subjected to a variety of tests before waking in a video game world. The twist is he's a grunt - cannon fodder - not the typical video game hero.
"A lot of my writing has been inspired by video games and it has always been a big part of my life," Brookmyre said.
"When the guys at RedBedlam got in touch to see if I was interested in creating a game with them, I jumped at the chance and have since been consistently thrilled to see my own literary worlds visualised so accurately.
"Bedlam is a tribute to gaming in all its forms and the part it has played in all our lives - as well as being a top quality FPS adventure in itself. I look forward to seeing more of these fantastic characters and worlds fully realised and I think people are going to really enjoy what we've put together."
It's not a coincidence that the developer is called RedBedlam and the book is called Bedlam. "After hours of discussions and further phone calls Christopher went away to write it," RedBedlam marketing director Nick Witcher said.
"A couple of months later he had the first draft of the first Bedlam novel in our clammy hands, although at this stage he hadn't yet thought of the name. Then one day he called and said he'd got it and it had been staring us all in the face the whole time."
Bedlam the book went on sale in hardback form in February this year. The paperback goes on sale 21st January 2014. The game launches on Steam in the summer. Another two novel / game tie-ins are planned. Screenshots are below.