Bedlam announced for PC, PS4 and Xbox One in August
Retro shooter based on book of the same name.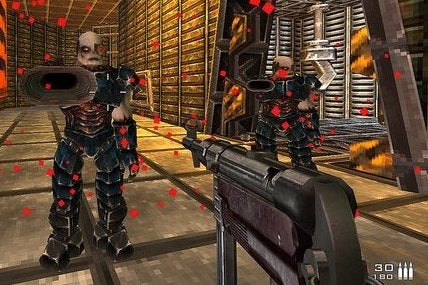 Remember Bedlam? It's a retro-themed first-person shooter based on the novel of the same name that doffs its pixelated cap towards the online games of the '80s and '90s.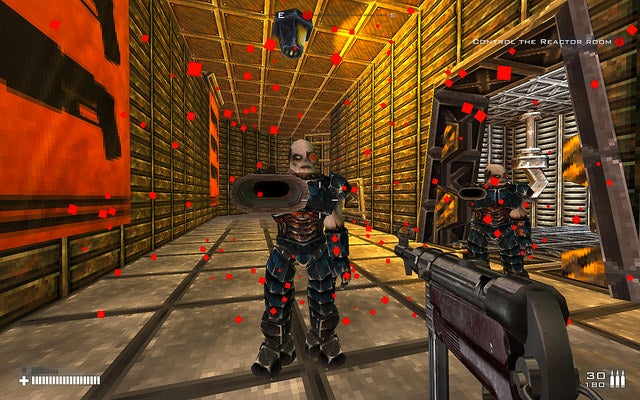 It has been more than 18 months since we heard of Bedlam last, but the title is now ready to launch in August for PC, PlayStation 4 and Xbox One. The PC and Xbox One editions have a release date of 13th August.
Bedlam is being developed by the Brighton-based RedBedlam studio, based out of the University of Sussex, who have worked with author Christopher Brookmyre on adapting his novel of the same name for its story.
Gameplay references classic games and genres throughout numerous virtual levels. Take a look at a gameplay trailer below: