Battlefield 3: Close Quarters on EU PlayStation Store
Plus: Modern Warfare 3 DLC! Magic 2013! Journey demo!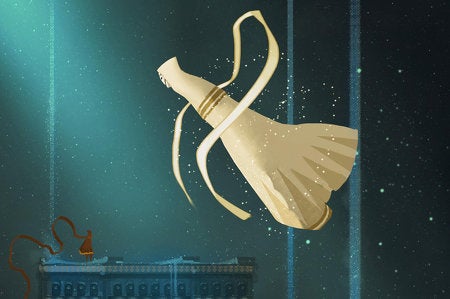 Fresh expansions for Battlefield 3 and Call of Duty: Modern Warfare 3 await in this week's EU PlayStation Store update.
Close Quarters arrives today, new for all non-PlayStation Plus folk, priced £11.99. Modern Warfare 3 gets the imaginatively named Collection 2 tomorrow, priced £11.49.
Also new this week is Magic: The Gathering - Duels of the Planeswalkers 2013. This year's version of the card-based battler costs £7.29.
Last year's excellent Batman: Arkham City arrives for download, just £19.99 (with Catwoman DLC intact). This week's new Dark Knight launch, Lego Batman 2: DC Super Heroes also turns up for download on PlayStation Vita (£34.99, presumably available this Friday).
There's also a taster version of Journey, the excellent downloadable adventure from Flower developer thatgamecompany, to try.
Fresh DLC includes Marvel Pinball expansion Avengers Chronicles (£7.99) and a range of bridal costumes for SoulCalibur 5.
The full line-up of new content is available over on the EU PlayStation blog.