Avalanche's moody '80s robo-shooter Generation Zero gets a March release date
Coming to PS4, Xbox One, and PC.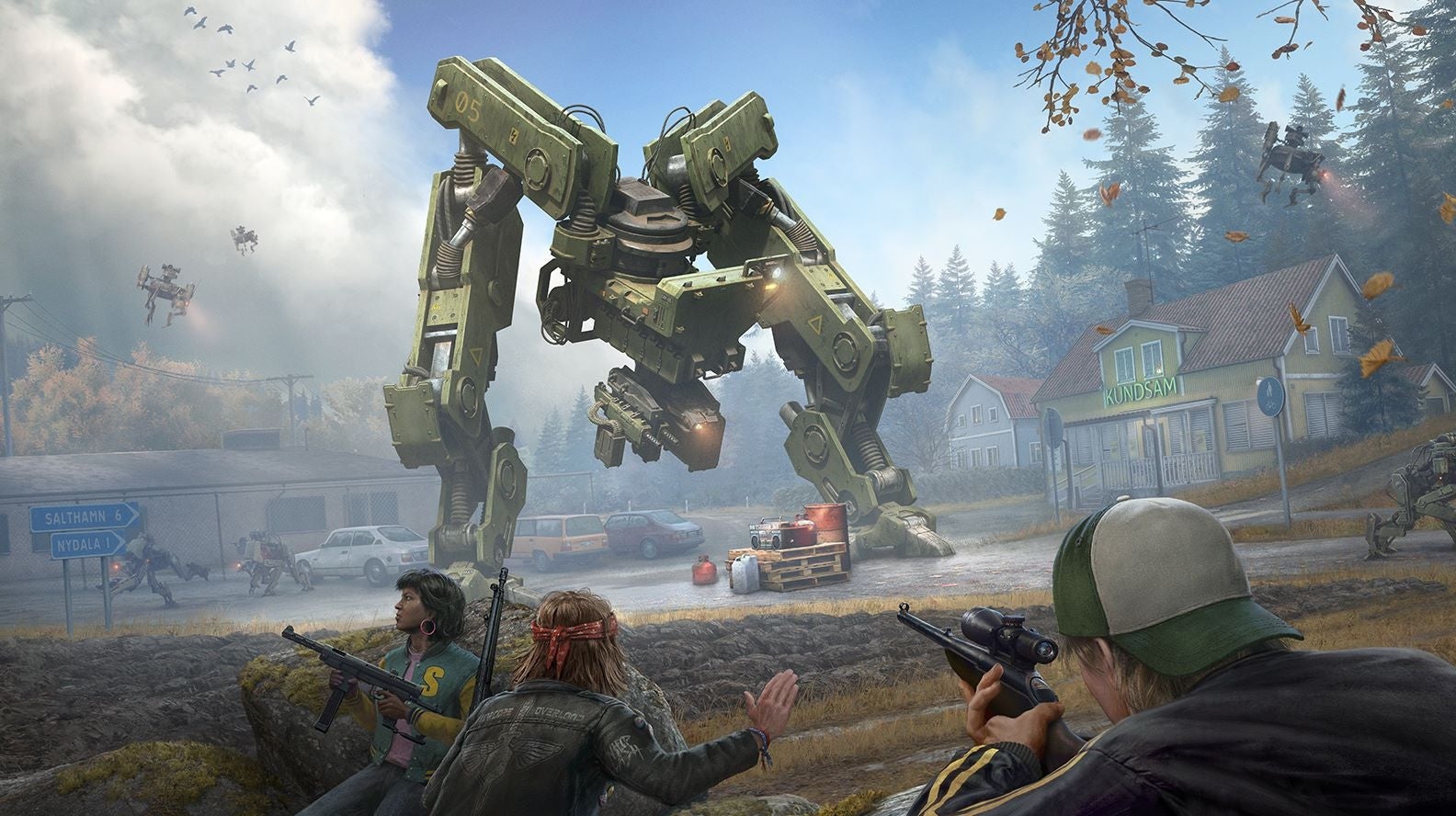 Just Cause developer Avalanche Studios has announced that Generation Zero, its atmospheric open-world sci-fi shooter, will launch on Xbox One, PS4, and PC on March 26th.
Generation Zero unfolds in an alternate version of 1980s Sweden, where towering robots are rampaging through the countryside. As is often the case, it's up to you to thwart their presumably nefarious intentions - but you can also join forces with up to three friends, each with their own unique skills, via "seamless co-op multiplayer", if you'd like a helping hand as the robo-apocalypse rains down around your ears.
Generation Zero's rendition of the Swedish countryside is fully open-world, and brought to life with a day/night cycle and "unpredictable" weather. Avalanche also promises "complex AI behavior, simulated ballistics, highly realistic acoustics", alongside a dynamic '80s soundtrack.
In terms of combat, those looking to quell the robot uprising will need to scavenge weapons and equipment from around the world. Once sufficiently equipped, it's possible to set traps for a spot of guerrilla warfare, and , says Avanlanche, "by tactically combining weapons, skills and equipment, you'll be able to lure, cripple, and destroy your enemies".
The developer also notes that enemy damage is persistent, meaning that, should you manage to destroy a robot's armour, sensory equipment, or weapons during a skirmish and then opt to bugger off elsewhere in the world, you'll be able to encounter it with the same bits hanging off if you return at a later date. Which sounds like an interesting touch, although it remains to be seen how significant an impact the feature will ultimately have on the experience.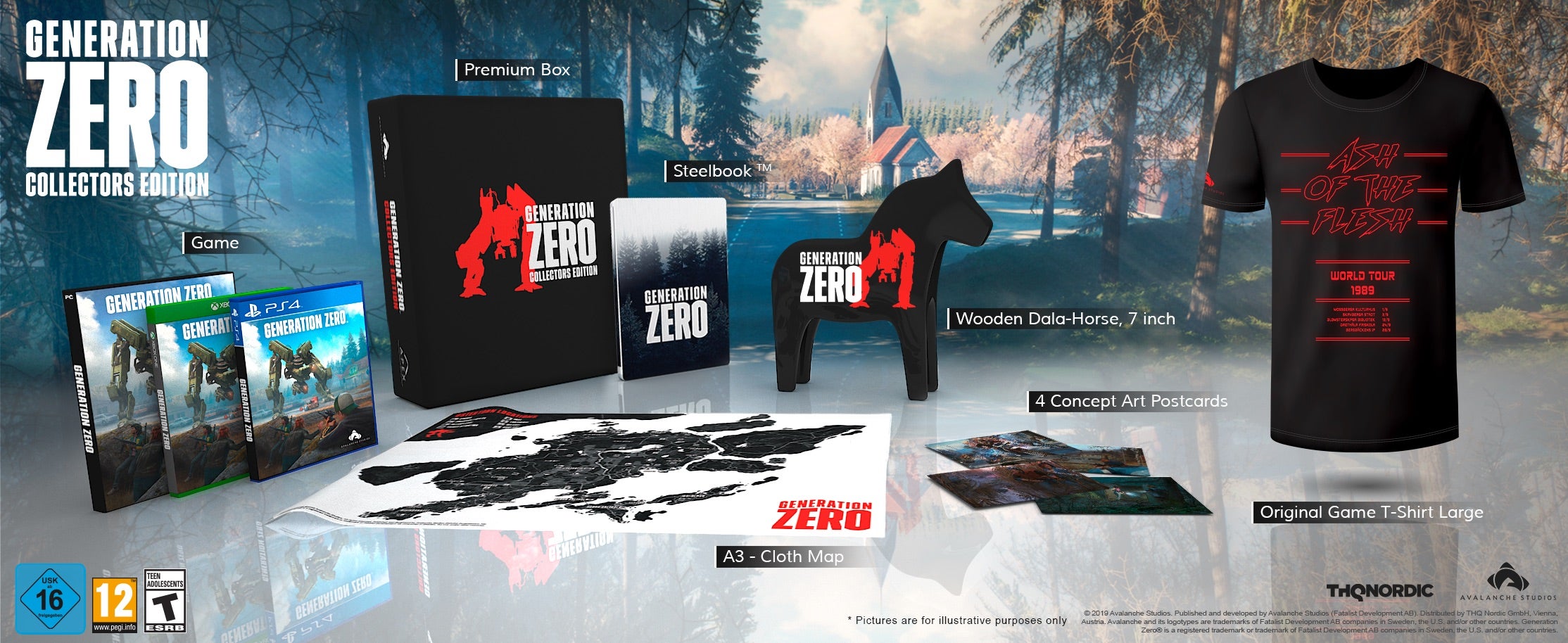 Alongside Generation Zero's March 26th release date, Avalanche has also shared details of the various editions arriving on launch day. A standard edition comes to Xbox One and PS4 with a £34.99 price tag, and to PC for £29.99. There's also a Collectors Edition costing £74.99/$79.99 USD. This (as you can see above) includes the game and a steelbook case, an A3 cloth map, four concept art postcards, a large t-shirt, and a 7-inch wooden dala horse.
Those pre-ordering the game will receive the "exclusive" Radical Vanity Pack. This features 12 additional '80s-themed clothing options, including t-shirts, bandanas, and a bomber jacket.