Avalanche insists "Generation Zero is not and has never been intended to be a Simon Stålenhag game"
Out of the loop.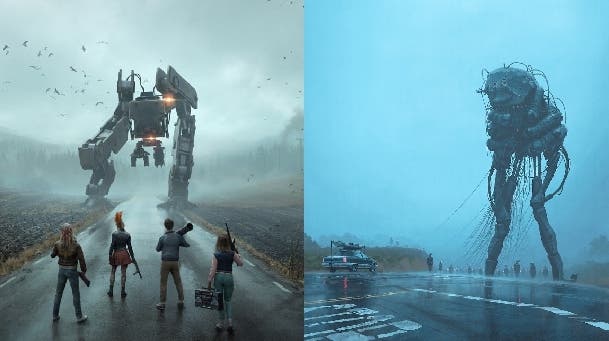 Earlier this year, Just Cause developer Avalanche announced its first self-published game: Generation Zero. Described by the studio as a sci-fi "guerilla action" game, it's set in an alternate version of 1980s Sweden invaded by giant machines.
When the game's trailer was announced, however, some found it looked oddly familiar.
On Twitter, YouTube, and Eurogamer's own comments section, many remarked Generation Zero looks remarkably similar to the work of well-known artist Simon Stålenhag, whose sci-fi role-playing game and book Tales from the Loop is also set in 1980s Sweden with giant robots.
Now, after several weeks of social media posts, it seems Stålenhag remains frustrated that Avalanche has yet to publicly acknowledge social media comments about the similarities between the two works. Buckle in - the situation's a bit of a mess.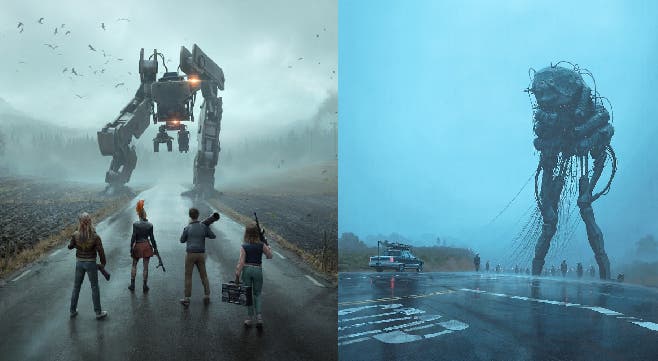 The issue resurfaced when Stålenhag recently made public his displeasure at Avalanche's conduct in a Twitter thread. Stålenhag explained he did not feel he should "be the only artist allowed to do sci-fi set in the Swedish countryside in the 1980s", but was frustrated Avalanche had not informed him of the upcoming game - despite having worked with the studio on a separate project, and despite the similarities between his work and Generation Zero. He also noted Avalanche is based in the very same Swedish town as him, and claimed the game's director, Emil Kraftling, had been following him on Twitter.
"I guess they didn't have to say anything," Stålenhag wrote. "But the minimally decent thing to do would have been to at least acknowledge the similarities when pointed out."
Intrigued by Stålenhag's comments, at Gamescom I asked Kraftling whether Avalanche had spoken to Stålenhag about the similarities between the game and Stålenhag's work.
"He hasn't been involved with the game directly or indirectly, we haven't used any of his material in the production of the game," Kraftling insisted. "We have spoken to his agency and there's an acknowledgement that there's no copyright infringement."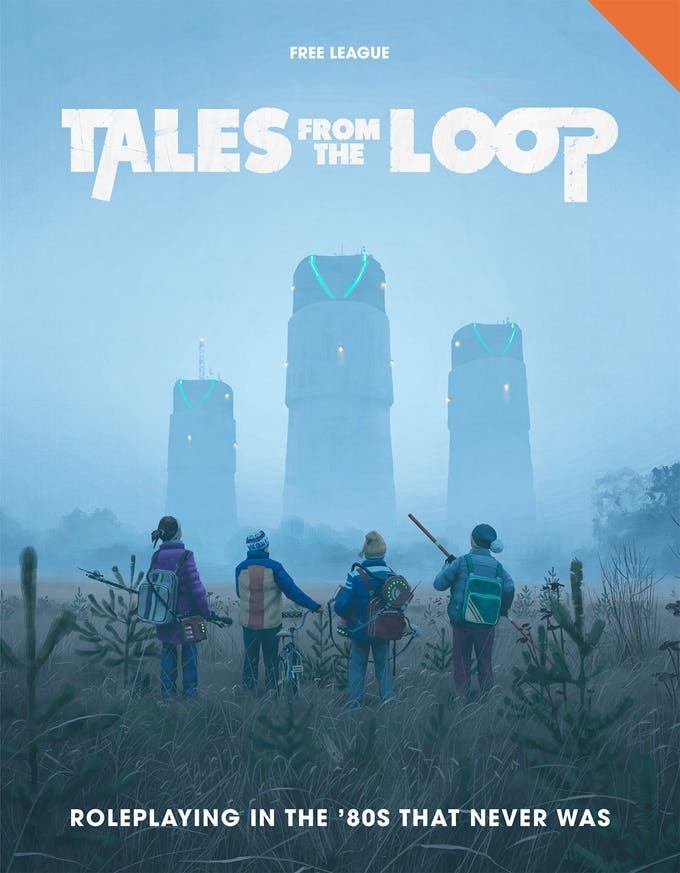 In a follow-up email, Kraftling added Avalanche had known about Stålenhag's art, but flatly denied Tales from the Loop inspired the game. "Generation Zero is not and has never been intended to be a Simon Stålenhag game," he explained. "His work has not been the motivation for - nor the inspiration behind - why we decided to create it."
According to Kraftling, the main influence for the game was his experience growing up in rural Cold War Sweden, "which is the time and place [he] (and most of the development team) grew up and lived in."
But when I contacted Stålenhag, he claimed there hadn't been an acknowledgement of no copyright infringement between Avalanche and his agency. In Stålenhag's words, there is no agreement as he and his agency have "never accused Avalanche of anything". Stålenhag said his agency contacted Avalanche to address the "public confusion" which arose, but said this is "something they still haven't addressed".
He also explained his main grievance was not copyright infringement, but with the confusion which arose when the game's announcement was made, and Avalanche's failure to publicly address this.
Wow, way back in 2013 when I first saw @simonstalenhag's art I always thought it would make an awesome game, and you guys are making it!!! Can't wait! Wish you all the best!

— Ethan Prytherch (@prytherce) June 7, 2018
On this front, however, it's a confusing picture. In Kraftling's view, the expectation Avalanche should comment on the situation stemmed from the Swedish media's coverage of the similarities between Generation Zero and Stålenhag's work. Apparently, the Swedish media "stated as a fact" Stålenhag's work had been an influence, which, Kraftling said, is "simply not true".
"While Simon states he has received a lot of questions about it, we have not," Kraftling told me. "There's definitely no 'no comment' stance from our side on the matter." Kraftling claimed Avalanche has explained the situation to any journalists who've asked, but until now, no publications have chosen to run the story.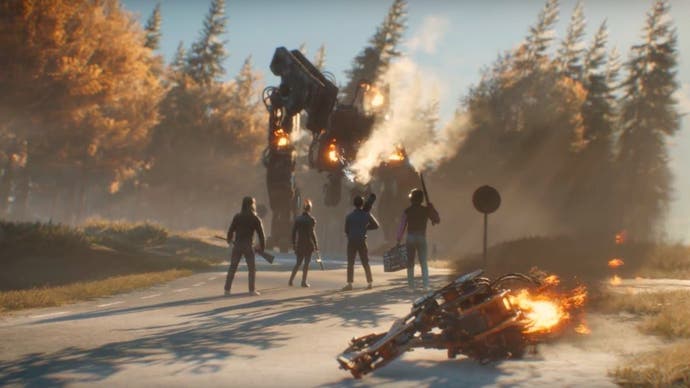 So, in summary, it's all a bit of a mess - with a whole lot of finger pointing thrown in for good measure. But what happens next?
Unfortunately, it seems the dispute has hit something of an impasse. Kraftling has said Avalanche is "happy to continue the dialogue with [Simon's agency], or Simon, directly" rather than "using media or Twitter for second-hand communication". Stålenhag, meanwhile, says he still wants a public statement from Avalanche.
"When I asked them to clarify my involvement, I didn't ask for them to clarify it to me - I'm quite aware I wasn't involved in the project," Stålenhag stated. "I was asking for them to clarify it to their and my fans, who have been flooding me with questions about this since Avalanche first announced the project.
"Beyond that I don't really care to be honest."
The question now is whether Avalanche will take to social media to respond to questions around Generation Zero and Stålenhag's work.